Over the past few years, there has been a significant rise in the demand for online whiteboard software. A good online whiteboard can help a student to communicate with his/her teacher and learn effectively. Also, the online whiteboards can help a manager to communicate effectively with his/her team in real-time regardless of their geographical regions and time. In this article, we are not going to dwell much on the benefits of these whiteboards but rather, we will analyze the top 5 best virtual classrooms currently on the market.
1. Tutorroom Online Teaching Software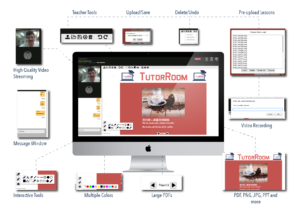 Coming in at number one (deservedly so) is the TutorRoom Online Teaching Software. This has everything that you will need in an online. It has special features that allow it to rank amongst the best including a virtual classroom that has live video, full whiteboard, and state of the art interactive tools amongst others.
In addition to that, this excellent online classroom teaching software enables easy scheduling, teaching online cause is very easy and has a convenient mode of payment. If anything, you can use your credit card to make the payments online conveniently. All you need to do is visits Turtorroom's official website and begin your demo. The website is also mobile friendly and has apps for easy navigation.
2. RealTime Board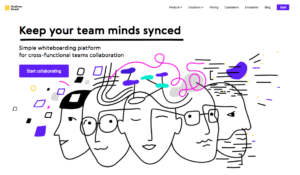 RealTime Board also has one of the best services after TutorRoom. The online whiteboard allows you to use some of its features free of charge for a limited time. From there, you can upgrade to premium services where you will access extra features. What is fascinating about this online whiteboard is that it has significant improvements with extra collaborative features many of which were not available in the traditional whiteboards. This whiteboard allows the student to use its templates to prepare his/her presentations. In addition, it has enhanced drawing features.
3. AWW App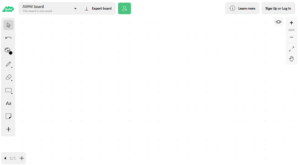 The AWW App comes with a couple of options just like the RealTime Board. You can choose to utilize its free services or you can upgrade to their premium services where you can access the app's amazing features. This online whiteboard advocate for intuitive and easy use during the teaching session. Also, it has a virtual classroom setup that allows for privatization of the shared documents, therefore, enhancing efficiency.
4. Web Whiteboard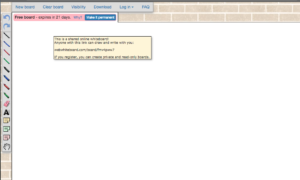 The main idea of having this Web Whiteboard software is to allow you to express yourself efficiently using drawings. This whiteboard is convenient for students taking courses that entail a lot of artwork. Moreover, unlike many of the other online whiteboards, you do not need to have logins to access this platform. Navigating through it is easy and its features are awesome. It also has a 21-day free trial for new users.
5. Whiteboard Fox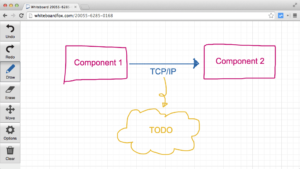 Whiteboard Fox simplifies the idea of online classroom in amazing ways. First, you do not need any virtual classroom setup whatsoever. Then it has a blank canvas broken with a grid that makes both writing and drawing very easy. With these, both the teacher and the student can benefit and enhance proper learning sessions.
Conclusion
Virtual online classrooms are the ways to go especially with the immense growth of technology that we are currently witnessing. All you need to do is pick one of the best virtual classrooms and use it to your advantage. This article provides you with the top 5 best virtual classrooms that you can find now.