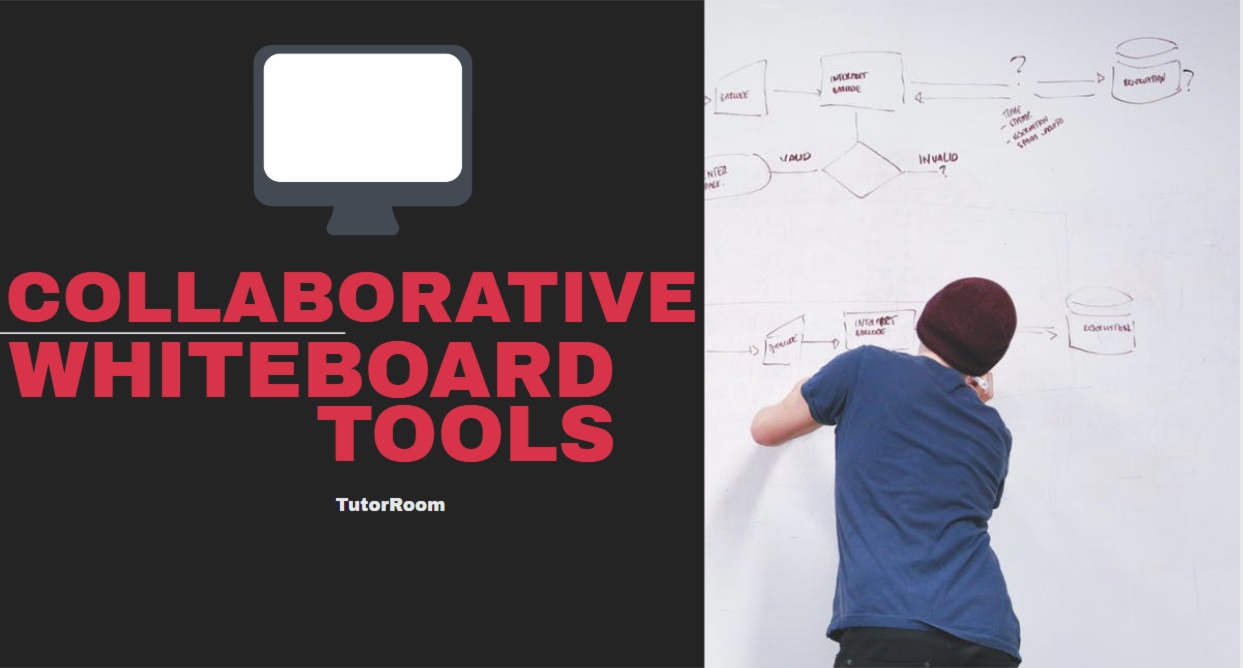 COLLABORATIVE WHITEBOARD TOOLS
There is no shortage of collaborative tools and the new productivity in the market to promptly go away.
The collaborative whiteboard tools have been very useful in helping teachers have visible formats, good layout ideas, and plans in large and are known for their efficacy and endure. This can be online or real-time.
What you need to know is that every tool has got its own set of benefits and is unique in its way.
Nevertheless, there are some that are most popular and most amazing. Let's look at some of the excellent collaborative whiteboard tools.
11 Excellent Collaborative Whiteboard Tools to Use in Your Learning
It is one of the latest collaborative devices. It helps to create and bring ideas to life. Besides, it maximizes productivity and facilitates a collaboration that is highly interactive.
It's worth noting that you can add notes, pull assets and drop images from the web at the same time collaborate with your team members from anyplace.
If you want to give free rein to your team's creativeness, try out this digital whiteboard, it will make it easy to share real-time ideas without boundaries.
It is an online whiteboard for teaching that enriches the education process. It makes the students more interactive and makes the lessons more visual.
Unlike most of the whiteboards that welcomes you with a completely black canvas, the realtime board offers various templates that help you in organizing and structuring your planning or brainstorming.
This is the most highly developed collaborative whiteboard software for online education. It is because it can work on any web browser, be it on Androids, iPads or, iPhones.
It does not require any plugins or downloads. You can also set administrator controls in the collaborative whiteboard space and even keep it private if you want.
Its built-in chat facility helps the collaborative team have a private workspace.
It is a collaborative tool that is designed to focus on visual projects. It helps you to track progress and share ideas on visual projects.
This app helps users be able to drag and drop almost any kind of document ranging from PDF files, word docs and Photoshop documents among others.
Though sharing is not as fast, it is very secure as there is only a read-only mode which prevents guest from editing anything from the whiteboard.
With this, even the language learning software such as lingoda becomes easier to teach in a virtual classroom.
It is a virtual whiteboard that has zero setups. This app works in real-time. There is a black canvas that welcomes you which has a grid that assists in drawing and writing.
The advantage is that users can be able to see the changes made on the screens by the guests instantly.
This program keeps things simple and is tablet- friendly, hence allows the drawing with a stylus to be easy.
Scribblar
It is a perfect online whiteboard and collaborative tool for online tutoring. This program is safe, simple and stable to use.
With this, collaborative drawing online is ideal as the app allows you to invite students to draw with you.
With Scribblar, you can also use the learning language software to teach the technical math languages which are tricky to write with a mouse.
AWW App is an ideal app for those who are on-the-go. It is easy to use as you can click" invite" and get a link for other users to join your whiteboard.
Therefore, multiple users can work on the same whiteboard. It helps to design your interactive, collaborative activities which enhance better engagement with your students.
This collaborative online whiteboard is ideal for online tutoring. You can plan, draw or even think together with others. Your work becomes automatically archived and can make as many boards as you want from anywhere.
It is a zoomable real-time collaborative whiteboard tool that has got a simple team working techniques. It is shareable and has got real-time functionality.
One of its unique features is that it has got line smoothing and shape recognition algorithm.
It is customized to meet the needs of any team. With this, you can also have the online whiteboard Skype to share images or documents due to the use of a shared whiteboard platform.
The language learning software, with the likes of italki, teaching on Skype becomes easier.
It is another tool that works better for real-time collaboration. You can be able to write, draw, or add images to your whiteboard.
With these tools, even the language learning software examples such as Duolingo becomes easier to communicate with.
It's more fun to work with this real-time collaboration tool. It is accessible and straightforward with no need to work around complex firewalls. You only require a computer, internet connection, and a web browser.
In a nutshell, collaborative whiteboards prove their importance when one wants to enhance his real-time collaborative work.
They help to lay out plans, ideas, and explanations on a large format. Working across multiple devices with the help of Microsoft whiteboard ensures excellent collaboration.
You can get these tools in many companies, but Tutorroom.net stands out in providing the best collaborative whiteboard for tutoring.
Besides, there is also the virtual classroom software which includes most of the fully-developed language learning software.