While some other collaborative tools come and go, there are others which have been used, and the consumers can't just let them go. The standard blackboards, as well as the digital best online whiteboard, have long been used the tools of planning, explaining, brainstorming, teaching, and drawing. Whiteboards are a great option when you have a team that needs the same space to do everything at once. That is the reason why we have listed some of the best collaborative whiteboards available in the market.
AWW App
This is a digital whiteboard that runs directly through a web browser. Assessing it is very straightforward; it is just like launching a certain website on your browser. As a user of this collaborative whiteboard, you can be in a position to privatize it, and this can be done by signing in and inviting other participants. The participants that you have invited can freely draw and then add content to their drawings. You can as well choose to limit the roles of those participants to basic, here; they will only be restricted to taking snapshots of the happenings. This is also an online whiteboard for teaching because it has a virtual classroom.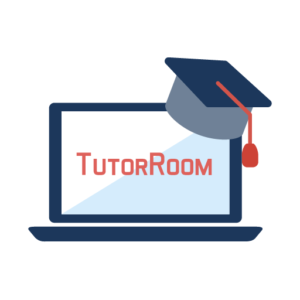 If you are a tutor who requires an online whiteboard for math, the virtual classroom of TutorRoom with a built-in online whiteboard is what you should go for. TutorRoom provides its users with Pdf uploads, video, messaging services, and other whiteboard tools. By subscribing to this platform, you will be able to run your online tutoring without any hurdles.
Jamboard
This is a collaborative whiteboard, which is Google's invention. This tool was designed to specifically improve the real tune collaboration as well as brainstorming among teams in the entire world. This is a digital collaborative whiteboard which is made to help your team in creating and sharing ideas without any boundaries.
Realtime board
This collaborative whiteboard was created to provide its users with the best collaborative drawing online. It provides its users with template selection to help in structuring, planning, and organizing their brainstorming. It has an option, to begin with, the blank canvas. However, its true power is within the advanced organizational functions. With it, you can also access free hand drawing, but this is normally not its largest focus.
Mural
This whiteboard provides its users with the opportunity to write down their ideas as quickly as they can. They can do this by either typing or even drawing. You can as well go a step further to use videos and images to add support to your ideas. This whiteboard does not only give you the opportunity of being up to date with the other participants' activities but also let you know what was done, who did it, and when was it done.
Twiddla
Use Websites, graphics, and photos. You can as well brainstorm on a blank canvas. This whiteboard allows its users to browse the web with other participants. It is also user-friendly and doesn't have plug ins, download voodoo as well as the firewall difficulties.
Groupboard
This is a collaborative whiteboard which is free and can be easily integrated into one's website. The app functions well on any browser; it can also work well in iPad, Android phones, and laptop. It does not require any downloads or plugins. Online tutors, schools, and universities around the world use this application.
Scribblar
This is the best collaborative online whiteboard for math. The only problem with this app is that it provides its users with a trial version of 14 days, and due to this, you are required to subscribe to the premium version to enjoy all the benefits.
Limnu
This whiteboard can be accessed through any browser. It also has mobile applications; hence, it is very accessible. With this tool, you are able to draw, plan, and also think at the same time with other users.
Ziteboard
This online whiteboard provides its users with an opportunity to work as a team and visualize ideas.
By reading this list, you will be able to establish the collaborative whiteboard that you should go for. While choosing one, make sure that you go for the one that matches with your niche. You do not want to go for what you do not want.