The Corona virus immensely affected learning, but thanks to the current advancements in technology – people no longer have to sit down inside four walls to get the knowledge that they seek.
Finding the best virtual classroom software is an approach that requires utmost considerations. The right platform should work as it is advertised to, while offering you a good run for your money. Additionally, you should also have your goals and the solutions you are looking for, so that it becomes easier when vetting through the many options available.
And although choice might not be limited due to the large market for virtual classes, the quality of service might be. Therefore, it would be best if you did your homework well before signing up with any of the platforms. It is wise to take your time and know exactly what you are being offered by any virtual classroom before subscribing.
To lighten your shoulders and save you time, this guide looks at some of the best eLearning platforms in 2020.
What is Virtual Classroom Software?
Although this question seems easily answerable, a lot of people usually get confused when answering it. Therefore, there is a need to know the difference between taking or teaching virtual classes and video conferencing.
The two platforms bear many similarities but the difference mainly comes from their purpose of use. Video conferencing apps offer you the flexibility of connecting with others as long as there is a good internet connection. However, this flexibility isn't designed to suit the needs of learners and instructors.
But dedicate eLearning platforms are designed with the needed features for taking and teaching virtual classes. Conferencing for teaching and learning is their primary purpose, which makes them stand out from other non-eLearning web conferencing platforms. Hence, choosing to sign up with eLearning platforms ensures that you are investing in a solution catered to meet your specific needs.

Choosing the Best Virtual Classroom Software
There are several important considerations that first need to be addressed before choosing the right place to take or teach virtual classes. These considerations are what will help you to adequately and smartly analyze the choices ahead.
So, below are some essential factors that you need to consider before choosing software for virtual classes.
1. Budget Considerations
This has to be the number one consideration and you need to attend to it accordingly. The amount charged on your platform of choice can either make or break your vision for either learning or teaching online.
Ensure that you find a platform that your budget sustain, but one that can also assure effectiveness.
2. Accessibility
Consider software that can be easily accessed over many devices such as on smartphones and tablets. This makes it easier for both learners and teachers to meet in a more flexible and interactive way. The presentation of information on such platforms should be optimal, such that one will not struggle to get the information.

3. Security
This is another fundamental consideration, and it takes focus on the platform's SSL. A platform encrypted by a Secure Sockets Layer gives both the learners and instructors the confidence to interchange between important data.
Platforms that have invested in this area have seen significant positive results on their side.
4. Backup
A backup feature is an excellent inclusion in any eLearning platform. It allows the teachers to store their students' data as well their performance. Moreover, recorded lessons can be saved and later accessed by students for reference. Such critical data should never be lost and a great platform should ensure just that.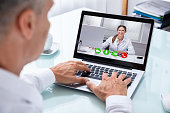 5. Optimally Interactive
A good eLearning platform should have multiple interactive features to enhance both the learning and teaching process. Because the norm is out of the way, learning online should try as much as possible to offer the best interaction features like in the classroom.
Hence, you need to find a space that can offer you optimal interactive features for the benefit of your eLearning experience.
With that said, let's now look at the 10 best platforms to get your virtual classroom experience ongoing.
Vedamo is a very interactive eLearning platform for students, trainers, and tutors as well. It is a browser-based platform, meaning that you don't need to download Vedamo. The platform offers two options, which include LMS and virtual classroom.
The virtual classroom software on Vedamo comes with the following interactive features:
•    Screen sharing
•    Live stream
•    Interactive white board
•    And file sharing
For teachers, Vedamo has a breakout room features that allows you to assign group work or assignments to students. The breakout room feature allows students to break into groups like a brick-and-motor classroom as they discuss among each other.
Additionally, Vedamo also features free template that enables teachers to design their virtual classrooms based on their preferences.
Vedamo can also integrate with other online platforms such as Google to enhance the learning and teaching process. Vedamo allows up to 25 students only in their virtual classroom, which is about the standard number on most eLearning platforms.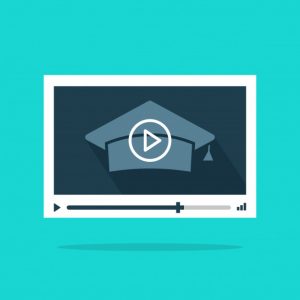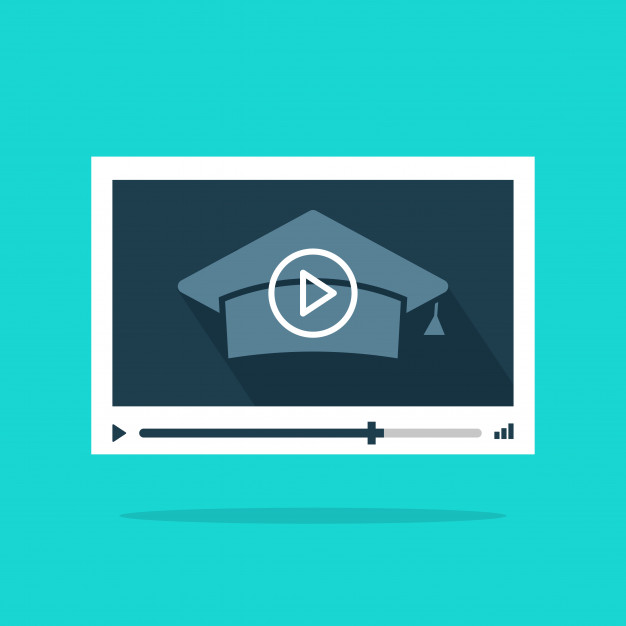 Electa Live is an amazing eLearning platform that has garnered significant over the time it has been operational. The platform is adequately designed to offer an optimal environment for both learners and teachers to progress smoothly with their respective activities.
The platform is interactive enough to offer a similar and more enhanced learning environment as seen in the brick-and-motor classrooms. Electa Live allows you – the teacher, to create online tutorials and courses, as well as fully organize online meetings, classes, and lectures.
As for the students, Electa live ensures that your learning experience is fully catered for with some of the most interactive features currently available on eLearning platforms. Such features include:
•    Screen sharing
•    Well-heard audio
•    Online surveys and polls with predefined answers
•    And a guided web tour for a better understanding of the platform
Like the first option, Electa Live also accepts only 25 students per class in a single month. This number makes the class more manageable and interactive as well.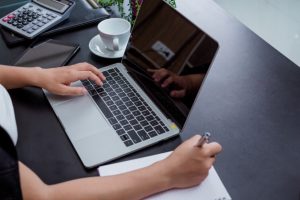 Tutoroom is also another leading eLearning platform that offers state-of-the-art virtual classroom. The platform comes well designed and suited for students, tutors, and even headmasters. This platform makes it easy to run your online tutoring business as an instructor, and the students also get an interactive interface as well.
Tutoroom comes with some of the best customizable features on the market that allows both teachers and learners to forge their virtual classroom based on their preferences. Tutoroom is highly praised, and has received positive reviews from its users. A whopping 85%+ users have given Tutoroom complete five star ratings, which show that it's an eLearning space that can offer you good value for your money.
The following are some of the features that make Tutoroom one of the best eLearning software currently on the market.
•    PDF Uploads
•    Effective video interaction
•    Fast messaging
•    Whiteboard tools
•    Multiple interfaces for every eLearning need
Tutoroom can satisfy both the learners' and instructors' needs, but it can still improve in terms of interface presentation.
LearnCube is an award-winning eLearning platform and it offers the best solution for both teachers and online schooling organizations. LearnCube offers the best service in terms of remote connection. Therefore, learners can easily and quickly connect with their instructors regardless of the distance between the two.
In some instances, LearnCube has been referred to as the Skype of eLearning platforms and this is hard to argue with. And like other virtual classroom platforms, LearnCube is perfect for tutors, students, and trainers. The platform has several interactive features that ensure the teaching, learning, and classroom designing process goes as desired.
Some of the features that enhance learning, teaching, and custom branding on LearnCube are detailed below.
•    Download-Free, meaning it's a web-based platform that doesn't require you to download software apps or learn how to use them as a learner
•    Features an interactive whiteboard
•    Video Recording for live stream sessions
•    Custom branding feature
LearnCube allows only 10 learners in a virtual classroom every month, which is the only downside to this platform.
As you may already know, Adobe Connect is desktop sharing and web conferencing software. The platform allows the creation of online training modules and collaborative learning experience. Currently, Adobe Connect ranks high as the most secure, extensible, and feature-rich web conferencing platform on the market.
With those capabilities, Adobe Connect also adds virtual classroom to their many online web conferencing services. On their virtual classroom interface, Adobe Connect offers the best solutions for rapid learning and teaching from anywhere, anytime, and on any device possible.
Below are some of the features that make Adobe Connect a worthwhile eLearning platform to invest in.
•    Mobile learning from anywhere, anytime, and on any device
•    Persistent Room for customizing different virtual classrooms
•    Engaging content made possible by the Adobe Presenter and Adobe Captivate
•    Open Software architecture that delivers unlimited extensibility
The Adobe Connect web conferencing platform allows up to 200 participants every month, but the platform is expensive and requires some budget assessment.
Blackboard Collaborate is a simple, reliable, and effective solution regarding all your virtual classroom needs. The platform is designed in a way that promotes optimal connection with one or more of your learners as a teacher. And as a student, Blackboard Collaborate gives you a chance to have private lessons with your tutor. These and more capabilities highly contribute to this platform's liking by its users.
And like some of its peers, Blackboard Collaborate ensures rapid connection between instructors and their learners regardless of how remotely they are apart. Therefore, learners always get what they are looking for, and instructors deliver their material to learners regardless of the distance separating them. It's only a minimum amount of eLearning platforms that are capable of providing such connectivity strengths.
Blackboard Collaborate comes with the following features that highly contribute to its success as an eLearning platform.
•    Learning Management System
•    Integration with other tools for enhanced teaching and learning
•    Personalized Learning Designer for each student's needs
•    Data Visualization and Analytics
Blackboard Collaborate features a simple and modern design that makes navigation easy for any using party.
Google not only delivers all the thinkable knowledge on the globe, it's also been championing for eLearning globally. You might already be familiar with their Google suite educational space, and now the Google Classroom offers the best in virtual classroom solutions. This virtual classroom space designed by the leading search engine in the world offers some of the best features for online learning and teaching.
Google Classroom can integrate perfectly with other video conferencing software and messaging apps, for a better and more productive eLearning experience.
Additionally, this platform also integrates with the Google Docs, Sheets, and other products to enhance both the teaching and learning experience. To access the video streaming and live chat features that are a must in eLearning, you'll need to sign up on the Google G Suite education.
Once there, you'll get unlimited document storage, complete product suite, and video conferencing, among other essential features.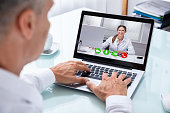 Microsoft Teams is an interactive and well-designed platform that can deliver comprehensive eLearning capabilities. The platform is entirely free to use and you only have to ascertain that you are a reputable learning institute. Additionally, you also have to assure Microsoft that you'll complete their full Microsoft office package.
Once you can assure them of the above requirements, you can connect unlimited users; have access to unlimited storage, and multiple online tools to enhance your virtual classroom experience. And as mentioned earlier, this platform offers you comprehensive options for all your virtual classroom needs.
Microsoft Teams allows you to set up spaces including students, classrooms, and even staff – if you are a large educational institution. And if you want to enhance the eLearning process, this platform does have a paid version where you can unlock features such as reports and analytics.
Overall, Microsoft Teams might not be the best option for virtual classroom sessions but it does offer decent features to get the basics done.
Schoology has been at the forefront of eLearning, providing its users with the best features for better online learning environments. For over a decade now, Schoology has been setting the standards in this field and it's currently the best place for meeting your K-12 needs.
It provides 100% blended learning environments as well as online courses. And as a part of the PowerSchool Unified Classroom solution, Schoology ensures that all the students in their platform get the deserved knowledge that they seek. This means that every student gets equal access to learning materials and teachers, regardless of their locations or socio-economic backgrounds.
With such transparency and devotion, this platform manages to garner millions of users every month seeking their services. Schoology is fast, transparent, and comprehensive enough to deliver all your virtual classroom needs in 2020.
One notable miss from the platform is that their new features take too long before they become fully functional. Hence, the new features and bug fixes affect the platform's services for a while.
The eTrainCenter winds up our list of 10 best virtual classroom software solutions in 2020. This platform features a virtual classroom interface that comes with the needed features for a better virtual learning experience.
Trainers and learners can easily engage on this platform with audiovisual features, whiteboards, and breakout rooms, among other similar connections. The connection capability disregards distance, but can only work best under decent internet connection.
eTrainCenter comes with the following features to enhance its virtual classroom experience.
•    Content Upload capability
•    Live Video learning/teaching sessions
•    Breakout recording and sessions
eTrainCenter accepts 200 registrations every month, but the platform is quite expensive, meaning you'll have to forge your budget accordingly if you choose to go with their services.