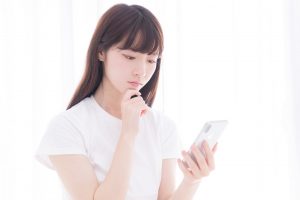 After the world has been affected by the novel corona virus 2019, online virtual classrooms are rapidly popular among the students and the teachers. Online Virtual classroom and distance learning, as alternate technology-driven learning methods, have been growing at a reasonable pace. Virtual classroom platforms has been specifically in use by all sectors, including primary and higher education as well as corporate learning. The increasing popularity of online virtual classroom fostered by general social media platforms like YouTube and Twitter, and major educational technology disruptions like edX, have added to the increasing acceptance of virtual modes of learning.
It is expected that the predominant use of online virtual classrooms would increase by a whopping 16.2 percent compounded annual growth rate by 2023. Nevertheless, online virtual classrooms have not yet been considered as a serious alternative or substitute for the contemporary face-to-face learning.
But the situation has been different thoroughly in the wake of the current, novel corona virus COVID-19 pandemic, since the entire world is under lockdown. It is the time of the year when academic and teaching activities are in full swing in most parts of the world including United States. The current pandemic situation has paved the way for a ground test of online virtual classrooms as a prominent tool of learning in the current times. Schools, colleges, universities, corporates, and even world bodies and multilateral organizations like the UNO, WHO, and G20 have had to switch to the lesser-used virtual mode of learning and communications. These emergent circumstances stand as a conducive test for companies offering virtual classroom platforms and services like Blackboard, DesireLearn, TutorRoom, Microsoft, etc. The test parameters are varied. Some predominant ones being bandwidth management, network traffic, server response time, and a number of concurrent users of online virtual classroom.
While countries are at different points in their Covid-19 infection rates, there are currently nearly 28 million people worldwide being infected by the novel corona virus 2019. With this sudden shift away from the classroom in many parts of the globe, some are wondering whether the adoption of online virtual classroom will continue to persist post-pandemic, and how such a shift would impact the worldwide education market.
Even before Covid-19, there was already high growth and adoption in education technology, with global educational technological investments reaching 18.66 Billion USD in 2019 and the overall market for online education projected to reach 350 Billion by 2025. Whether it is language apps, virtual tutoring, video conferencing tools, or online virtual classroom, there has been a significant surge in usage since Covid-19.
Choosing the best online virtual classroom software for your company, school or organization is a big deal. Of course, the solution needs to work as advertised and the price needs to be right, but there are also other less tangible goals like "What online virtual classroom is going to enable me to teach my learners most effectively?" or "What online virtual classroom is the easiest to use?" or even "Which online virtual classroom is going to be the most fun for teaching and learning?' The good news is that it is a choice and today, like with so many other markets in the United States, the online virtual classroom is a buyer's market in the United States. Here are the best online virtual classrooms in the United States.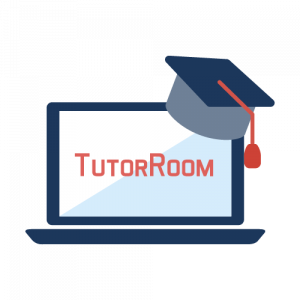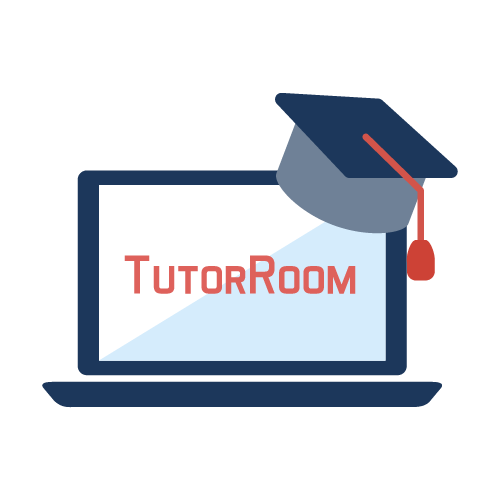 TutorRoom
TutorRoom is one of the best online virtual classrooms in the world. TutorRoom may be the best online virtual classroom that helps the students to organize, track and distribute online courses for formal learning. It is convenient for all kinds of customers, who may be employees, clients, customers or students.
Instead of simply offering a one-way broadcast in its teaching solutions, TutorRoom encourages collaboration by allowing employees to ask questions and get answers from the relevant subject matter experts in their organization. Learners are also able to share their knowledge which can be validated through peer-review and shared across teams.
To help platform administrators effectively manage their organization's skill and competency gaps, TutorRoom Perform Tool lets you assign formal and informal training sessions to those who may need to upgrade in certain areas. The system is customizable.
TutorRoom sports a slick, easy-to-use UI and comes with a wide range of third party interations, so implementing TutorRoom in the training schemes should be a smooth process. TutorRoom enables tutors to create beautiful landing pages for their courses. They can customize as they like. To provide a world-class learning experience, the tutors can upload their videos, PDF Documents, PPT and audio files. In addition, the tutors can add whiteboard tools and more.
The Headmasters can create accounts as they like. They can also upload lessons and create classes. It has the program of pay as you go model at 1 USD per classroom. Its intuitive frontend and backend that ensures easy management is very impressive. Since there are thousands of students there, the teachers have successfully taught thousands of them. So, they are well-experienced.
The Demo version gives the customers a quick intro of the online virtual classroom. Everyone can create a free account immediately for themselves. Through open, usable, cloud-based technologies, TutorRoom enables easy integration of the content, tools and services that teachers need and students want. Not surprisingly, listening to users about their needs and wants and then rolling out the most usable, customizable, adaptable, and reliable learning platform- makes all the difference when it comes to campus-wide LMS adoption. That's why TutorRoom is adopted faster and deeper than other online virtual classrooms.
So, investing in the 21st century education technology actually makes teaching and learning easier. TutorRoom is the online virtual classroom  that makes people smarter.
Udemy
Udemy is a well-recognized name in the world of online virtual classrooms and now boasts over 15 million students, poring over more than 65,000 available courses.
There are two main plan options, Team and Enterprise. The Team Plan is available for 5-20 users to provide the basics, and costs $240. The Enterprise Plan comes with additional features, not least analytics to show user engagement, as well as Single Sign on (SSO) and various APIs. Both are available for a free trial or demo.
Meanwhile, organizations looking to utilize the service for a sustained period of time can opt for a Udemy for Business account. This unlocks more than 2,500 business-relevant courses designed to up-skill employees in specific areas. You can also measure learning engagement to find out what materials work best for individual employees, with insights on user behavior and learning patterns.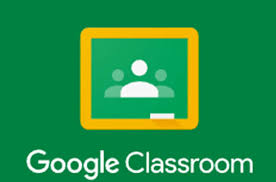 Google Classroom is a free online virtual classroom. Google developed Google classroom for schools that aims to simply creating, distributing, and grading assignments. The primary purpose of Google Classroom is simply to streamline the process of sharing files between teachers and students.
Google Classroom integrates docs, sheets, slides, Gmail and calendar into a cohesive platform to manage student and teacher communication. Students can be invited to join an online virtual classroom through a private code, or automatically imported from a school domain. Teachers can create, distribute and mark assignments all within the Google ecosystem. Each class creates a separate folder in the in the respective user's drive, where the student can submit work to be graded by a teacher. Assignments and due dates are added to google calendar, each assignment can belong to a category (or topic). Teachers can monitor the progress for each student by reviewing revision history of a document, and after being graded, teachers can return work along with comments.
Google Classroom is part of G Suite for Education (Google for Education) package that includes Gmail, Google Drive, Google Calendar and other apps. Google targets the teachers and students both K-12 and higher education markets. As of fall 2018, Google Classroom is available as an additional service to companies that are G Suite Basic, Business and Enterprise Customers.
One of the biggest benefits of Google Classroom is that it is simple to use and encourages collaboration between students and teachers. Teachers can create a class and list educational applications, such as assignments in a few clicks. They can add students by name or send them a code to join. Students then can see what assignments are due, participate in discussion forums or message the teacher either in private or via group chat.
Google Classroom integrates with many student information systems, along with websites such as Discovery Education, Curiosity.com and the American Museum of Natural History. Google Classroom is also available as a mobile application for iPhone and Android devices.
Docebo
When shopping for an online virtual classroom in United States, you would quickly find that they come in two primary flavors. First, there is software for companies that sell training content to other businesses. Second, there are tools for companies that develop and deliver their content in-house. Tools such as Firmwater are the best for training companies that create online courses and then attempt to sell those courses to companies and individual learners. Docebo, which begins at 3.33 USD per user per month) and its competitors LearnUpon, Mindflash, and WizIQ is better for companies that directly conduct training sessions. However, Docebo is more than capable of filling the needs of both subgroups.
For in-house learning, we found that Docebo delivers more value and vsability than any other training software on the market. Thanks to its nearly limitless reporting, emphasis on social networking and gamification, and a wide variety of third-party integrations, Docebo has all.
Articulate 360
Articulate 360 is a cloud-based online virtual classroom that helps firms build online courses. Its features include content library, slide templates, a text editor, fonts, color themes, screen recording and a software simulation.
Articulate 360 provides a project review functionality that lets stakeholders view documents and provide feedback on a website browser. With its online training module, users can access training tools that enable them develop e-learning expertise. The build-in content library includes assets such as photos, templates, characters, videos and icons.
The application comes with an authoring application that allows firms to build interactive courses that can work on multiple devices. It is available on an annual subscription and support is provided via phone and an online help desk.
One of the best, most unspoken new features is an optimized HTML5 engine. Got a team training on older iPads? With the better HTML5 engine, republishing courses using a new version of Storyline may improve crash issues on mobile devices lacking in RAM.
Articulate 360 is an award-winning subscription that has everything e-learning pros need for course development. Articulate 360 includes authoring apps Rise 360 and Storyline 360. It also includes over 5 million course assets, an easy-to-use project review application, and live online training with industry experts. And because it is a subscription, it is continuously updated with a stream of new features and content.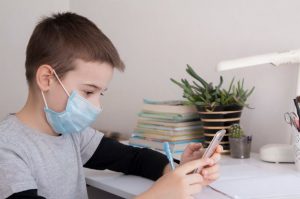 Elucidat
Elucidat is a versatile online virtual classroom that is capable of meeting your organization's basic and intermediate needs. Like most of the best eLearning authoring tools on the market, Elucidat provides users with a wide variety of easy-to-use authoring templates, a vast image gallery, and the ability to seamlessly incorporate external digital content into courses.
Elucidat's pricing starts at 2500 USD per user, per year, with a minimum of three users per plan, which brings your upfront investment to 7500 USD. This is easily the most expensive plan I reviewed in this category. It is highly likely that Elucidat offers bulk discounts for organizations that are willing to purchase more seats or multiple plans for different parts of an organization. Unfortunately, Elucidat does not make its pricing public and would only offer us the starting price as a frame of reference.
Elucidat is a brilliant online virtual classroom. People use it for communicating changes to frontline call center staff and it is really easy to put together great looking pages that are really visual, interactive and engaging. You can create communications that look like web pages without any knowledge of coding or any other technical knowledge for that matter. Also, the Elucidat support team are really helpful and respond very quickly if you need them.
Chegg Tutors
Chegg Tutors is the convenient online virtual classroom that matches the students with the tutors according to the requirements filled by the student. They have also adopted the new style of teaching through flashcards that make students learn and understand concepts better with visuals. The parents can also talk to tutors and take the report of their child directly. The Chegg tutors are asked to show their experience in tutoring and teaching in the past which ensures the quality tutoring services to the student. The e-library gives access to multiple books to the students.
Chegg Tutors was known as InstaEDU formerly. They do best to match students who need help with online tutors. Students can receive help either on-demand or by scheduling a lesson.
Chegg Tutors was founded in 2011 as InstaEDU and launched into public beta in May 2012. On June 3, 2014, Chegg announced that they purchased InstaEDU for 30 million USD in cash. They announced their plans to keep the InstaEDU service active as part of the purchase. In 2017, Chegg partnered with Sallie Mae to give student access to Chegg Tutors.
Chegg Tutors has been featured on The Today Show as a great job for students over the summer and included in a write up in the Wall Street Journal on online tutoring. Mashable listed Chegg Tutors first in a write up of dependable sources for online tutoring. CEO and cofounder Alison Johnston of formerly InstaEDU was named to Forbes 30 under 30 in Education in January 2014.
TutorMe
TutorMe is an instant online virtual classroom. Rather than offering long-term tutors, like MindLaunch or Skooli, this online virtual classroom is built to get you immediate help. After you set up an account and input your credit card information, you can use the homepage's search bar to find the specific subject you need assistant with. The site makes you input more information about the topic or assignment you need help with in a text box, and once you fill out the form – the more detail, the better – it pairs you with a tutor. Unlike Chegg, anoter service, TutorMe automatically pairs you with a tutor – you can't pick your own. However, the tutor can accept or decline the session and so can you.
TutorMe is also a little more expensive than Chegg. When you enter your card information, the site enrolls you in the two-hour plan for 69 USD a month, which means you are paying 58 cents a minute. Lower prices require a larger time commitment, and the lowest price per minute is 50 cents, which is 10 cents more than what Chegg Tutors charges for lessons. The monthly payment plan does keep things simple, though; you do not have to negotiate prices with individual tutors and payment is secure.
The lesson space uses very similar technology to the most up-to-date tutoring sites. For example, you can video with a tutor. The site allows you to upload documents and insert symbols for graphing or math homework. There's also a text and code editor. As an additional safety measure, the site does not permit students and tutors to schedule in-person meetings. The site records every online interaction in a text chat or lesson space.
TutorMe is a more peer-based online virtual classroom. College students both use and work for the site. Both you and your tutor rate the session at the end of a lesson, which protects you both against having repeat bad experiences. TutorMe verifies that its tutors are enrolled at a university or have a college degree and it conducts background checks before hiring. Many students use tutoring for college entrance test preparation. TutorMe has a video-based test preparation course for 79 USD which is fairly inexpensive.
TutorMe is a secure place for students to work with peers and get help on assignments, projects and test preparation. It works similarly to other tutoring sites on the web. It is perfect to use this website that there is no much stood about TutorMe compared to other online virtual classrooms.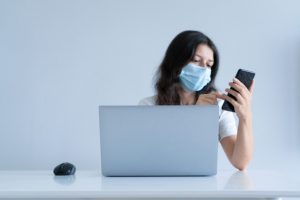 Schoology
Schoology is an innovative online virtual classroom and social networking app. The online virtual classroom makes it easy to create and share academic content. It offers a collaborative and integrated learning experience to make the conventional online virtual classroom more effective. The application also provides a customizable training online virtual classroom that streamlines content management.
Schoology predominately serves education and training organizations, as it is a student-centric online virtual classroom that engages students, enhances collaboration, and enables users to share best practices, instructional materials and more on a global and local scale. The solution streamlines the processes of content creation and management, monitoring attendance, grade recording, and more, so that you can save the time usually spent on the administrative tasks.
Wyzant
Wyzant is an online virtual classroom in educational technology for matching tutors with students. This organization is headquartered in Chicago, Illinois. It was co-founded in 2005 by Princeton graduates Andrew Geant and Mike Weishuhn with 10, 000 raised from family and friends. In 2013, Accel Partners invested 21.5 million USD to Wyzant.
In 2014, Wyzant had 80 employees and listed about 76,000 active tutors in its database. It claims to have about 2 million registered users, form kindergarteners to PhD candidates. In 2013, Wyzant claimed that its highest-paid tutor earned 120,000 USD. In 2014, the company claims to have booked 100 million USD in tutoring sessions and claims to have logged almost 2.5 million hours of instruction.
Wyzant claims to teach more than 300 subjects online and in person to its users. In 2018, Wyzant ranked 6 on Indeed's list of top rated workplaces in Chicago. It comes with a "good fit guarantee" feature that makes your first lesson free of cost if you do not like their way of teaching. You can study in the digital classrooms with your chosen tutor after comparison on the basis of qualification, prices, and experience. Unlike other online virtual classrooms, Wyzant is an online virtual classroom where tutors are not bound to a strict schedule.