There are many questions that enters into the minds of students of today. That is, "Should I take online classroom or should I stick with my traditional face-to-face classes? This article would help you with online classrooms knowing their benefits upon traditional classrooms. Indeed, an online classroom is an essential thing for those kind of people who are not available to attend traditional classes. Moreover, online classrooms become an essential thing for the people learning in traditional classrooms.
There are many advantages in online classrooms. The most important one is flexibility. The students have the freedom to juggle their careers and schools because they are not tied down to a fixed schedule. In traditional classrooms, the class meeting times are set and the student has no power to change them according to their lifestyles and wills. So, most people who choose online classrooms may have other commitments, and prefer this mode of learning as it gives more flexibility to delegate their time to their different works and projects.
Online classrooms give less cost than the traditional classrooms for a variety of reasons. As for example, there is no cost for commuting. Assorted costs that are related to transport, such as fuel, parking, car maintenance, and public transportation costs and rental fees for infrastructure and building do not affect online classes. Online classrooms require no transportation but they could give you opportunity to communicate with your other colleagues who may be living in other nations. Moreover, with no cost of transportation and air tickets, you can learn from any institutions all over the world.
Online classrooms have more opportunities and benefits over traditional classrooms. There is one thing that traditional classrooms cannot take over online classrooms. That is you would get immediate reply using online classroom solutions with the latest technology. You may ask your tutor anytime and you would get reply as much as possible sitting in your home. Moreover, for your stats and improvements, you do not have to worry and wait for a long time. You could quickly see where you did well and where you need improvement using those online classrooms with the latest technology.
Beside above advantages, there are many more educational benefits of online classrooms. Those online classes would allow you to earn essentially the same range of different degrees that can be earned from a traditional educational environment. That includes learning certificates and professional certification to master's degrees or doctoral degrees.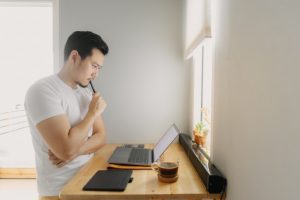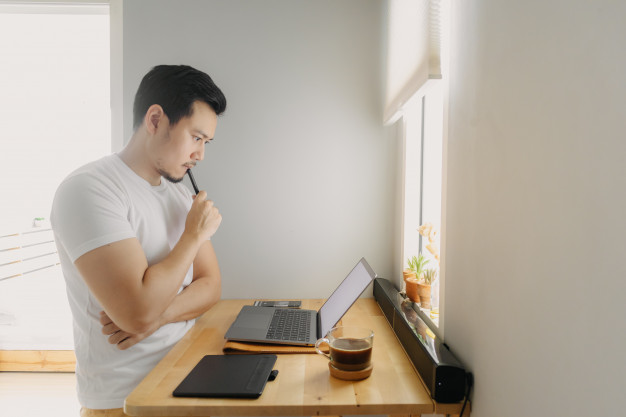 The followings are those online classrooms using the latest technology.
TutorRoom
TutorRoom is one of the best online classroom in the world using the latest technology. It is the best online classroom that helps the students to organize, track and distribute online courses for formal learning. It is convenient for all kinds of customers, who may be employees, clients, customers or students.
Instead of simply offering a one-way broadcast in its teaching solutions, TutorRoom encourages collaboration by allowing the students to ask questions and get answers from the relevant subject matter experts in their subjects. Learners are also able to share their knowledge which can be validated through peer-review and shared across friends.
With the latest technologies, to help platform the tutors effectively manage their students' skill and competency gaps, TutorRoom Perform Tool lets you assign formal and informal training sessions to those who may need to upgrade in certain areas. The system is customizable.
TutorRoom sports a slick, easy-to-use UI and comes with a wide range of third party interations, so implementing TutorRoom in the training schemes should be a smooth process. TutorRoom enables tutors to create beautiful landing pages for their courses. They can customize as they like. To provide a world-class learning experience, the tutors can upload their videos, PDF Documents, PPT and audio files. In addition, the tutors can add whiteboard tools and more.
The Headmasters can create accounts as they like. They can also upload lessons and create classes. It has the program of pay as you go model at 1 USD per classroom. Its intuitive frontend and backend that ensures easy management is very impressive. Since there are thousands of students there, the teachers have successfully taught thousands of them. So, they are well-experienced.
The Demo version gives the customers a quick intro of the platform. Everyone can create a free account immediately for themselves. Through open, usable, cloud-based technologies, TutorRoom enables easy integration of the content, tools and services that teachers need and students want. Not surprisingly, listening to users about their needs and wants and then rolling out the most usable, customizable, adaptable, and reliable learning platform- makes all the difference when it comes to campus-wide LMS adoption. That's why TutorRoom is adopted faster and deeper than other Education LMS.
So, TutorRoom is the best online classroom because it has much potential to grow and it has good customer service and its service team is kind and flexible. That is why TutorRoom is one of the best online classes that you should consider.
Adobe Connect
Adobe Connect is another good online classroom using the latest technology for remote training, web conferencing, presentation, and desktop sharing. All online classrooms are organized into "pods", with each pod performing a specific role such as chat, whiteboard, note, etc. Adobe Connect was formerly part of the Adobe Acrobat family and has changed names several times.
Why Adobe Connect? Because it is one of the most secure, flexible, extensible and feature-rich web conferencing product on the market. It is secure because it serves the most regulated industries running mission critical operations online with Multilayered Security approach. It is also customizable. You can design your own immersive experiences with custom pods, images and layouts to personalize and brand your virtual room.
You can drive and measure audience engagement unlike any other tools by using Adobe Connect. You can add interactivity to your sessions with multiple chat pods, polls, quizzes, simulations, breakout rooms, games and more. Adobe Connect is powerful enough as you can leverage backstage and prepare mode to allow presenters and hosts to collaborate behind the scene during live session. You can leverage limitless functionality and extensibility with custom apps. You can create your virtual classroom once with the right layouts, pods and content and use it forever.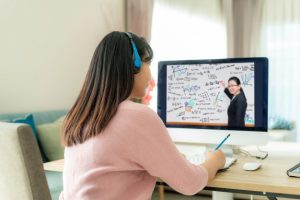 Google Classroom
Google Classroom is a free online classroom using the latest technology. Google developed Google classroom for schools that aims to simply creating, distributing, and grading assignments. The primary purpose of Google Classroom is simply to streamline the process of sharing files between teachers and students.
Google Classroom integrates docs, sheets, slides, Gmail and calendar into a cohesive platform to manage student and teacher communication. Students can be invited to join a class through a private code, or automatically imported from a school domain. Teachers can create, distribute and mark assignments all within the google ecosystem. Each class creates a separate folder in the in the respective user's drive, where the student can submit work to be graded by a teacher. Assignments and due dates are added to google calendar, each assignment can belong to a category (or topic). Teachers can monitor the progress for each student by reviewing revision history of a document, and after being graded, teachers can return work along with comments.
Google Classroom is part of G Suite for Education (Google for Education) package that includes Gmail, Google Drive, Google Calendar and other apps. Google targets the teachers and students both K-12 and higher education markets. As of fall 2018, Google Classroom is available as an additional service to companies that are G Suite Basic, Business and Enterprise Customers.
One of the biggest benefits of Google Classroom is that it is simple to use and encourages collaboration between students and teachers. Teachers can create a class and list educational applications, such as assignments in a few clicks. They can add students by name or send them a code to join. Students then can see what assignments are due, participate in discussion forums or message the teacher either in private or via group chat.
Google Classroom integrates with many student information systems, along with websites such as Discovery Education, Curiosity.com and the American Museum of Natural History. Google Classroom is also available as a mobile application for iPhone and Android devices.
Docebo
When shopping for an online classroom using the latest technology, you would quickly find that they come in two primary flavors. First, there are software for companies that sell training content to other businesses. Second, there are tools for companies that develop and deliver their content in-house. Tools such as Firmwater are the best for training companies that create online courses and then attempt to sell those courses to companies and individual learners. Docebo, which begins at 3.33 USD per user per month) and its competitors LearnUpon, Mindflash, and WizIQ is better for companies that directly conduct training sessions. However, Docebo is more than capable of filling the needs of both subgroups.
For in-house learning, we found that Docebo delivers more value and vsability than any other training software on the market. Thanks to its nearly limitless reporting, emphasis on social networking and gamification, and a wide variety of third-party integrations, Docebo has all.
Adobe Captivate
Adobe Captivate is an authoring tool that is used for creating eLearning content such as software demonstrations, software simulations, branched scenarios, and randomized quizzes in Small Website Formats and HTML5 formats.
It can also convert Adobe Captivate-generated file formats to digital MP4 formats which can be played with media players or uploaded to video hosting websites. For software simulations, Captivate can use left or right mouse clicks, key presses and rollover images.
Adobe Captivate is also useful to create screencasts, and to convert Microsoft Powerpoint presentations to .swf and HTML5 formats.
Adobe Captivate has perhaps the largest array of functionality and the greatest versatility. It will allow you to create everything from standard card-based eLearning modules all the way to virtual reality lessons. It is really impressive in that regard.
Adobe Captivate functions like many of the other tools in the Adobe Creative Suite. By that, it means that the hot keys, layer-based interface, and overall asset-selection process is the same. If you already like and use part of the Adobe Creative Suite, then you would feel this tool familiar.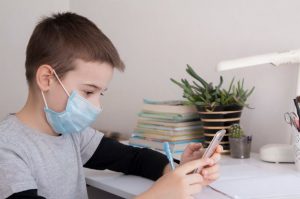 Schoology
Schoology is also one of the best online classrooms using the latest technology that was designed for collaboration between any kind of learner and instructor. A core focus of Schoology is to enable collaboration, with frequent checkpoints to ensure learners are engaging with the material. The most recent addition to the solution is assessment management, which brings learning management features to assessments.
Course design features are built into the solution for instructors to quickly create assignments. Instructors may attach a range of materials such as packets, quizzes, discussion boards and more. Each assignment can be given both a grading and learning objective. Use individualized instruction tools to set requirements for learners to interact with material, such as leaving comments or scoring above a threshold on the assignment. A variety of grading tools are available, such as highlighting and annotating.
Communication within Schoology goes beyond the classroom, including parents of faculty through system-wide messaging. In addition, every lesson has a built-in discussion board for learners to engage with each other. All courses are saved using a folder system and can be share either in a public groups or as a resource for other faculty to use.
Instructors can use preloaded standards to track each learner's progress. Schoology enables the instructors the ability to view grading averages and expections. Quizzes have a results tab where instructors can see each student's scores as well as statistical averages for the group. High-level analytics are also available for gaining a complete perspective on learners throughout the school.
Schoology's latest development is the Assessment Management Platform. Assessment teams can be formed on courses to determine standards. You can also easily update standards to apply to several courses at once. Instructors are able to update assessments automatically and save them in a central repository. New tools allow for assessments that test students on multiple skills using diverse media with pictures and videos.
So, Schoology is one of the best online classrooms suitable for home use, K-12 learning, higher education and corporations.
Microsoft Teams
Microsoft Teams, also referred to as simply Teams, is a unified communication and collaboration platform that combines persistent workplace chat, video meetings, file storage (including collaboration on files) and application integration. The service integrates with the Office 365 subscription office productivity suite. It features extensions that can integrage with non-Microsoft products. Microsoft Teams is a competitor to services such as Slack and is the evolution and upgrade path from Microsoft Skype for Business.
Microsoft Teams have many advantages. It is highly customizable. It is tightly integrated with other Microsoft Office Applications. Teams have plentiful integration options. It is included with Office 365 Business accounts.
Microsoft Teams is useful for big companies. It is possible that from small enterprises, the expensive costs outweigh the benefits, but for big corporations, it works great to unify the company on a central hub and standardizes the tools needed for work. Software like SharePoint, OneNote, and Excel, which are vital for the day-to-day, are now spread across many organizations and many people uses them.
Articulate 360
Articulate 360 is a cloud-based e-learning platform and online classroom using the latest technology that helps firms build online courses. Its features include content library, slide templates, a text editor, fonts, color themes, screen recording and a software simulation.
Articulate 360 provides a project review functionality that lets stakeholders view documetns and provide feedback on a website browser. With its online training module, users can access training tools that enable them develop e-learning expertise. The build-in content library includes assets such as photos, templates, characters, videos and icons.
The application comes with an authoring application that allows firms to build interactive courses that can work on multiple devices. It is available on an annual subscription and support is provided via phone and an online help desk.
One of the best, most unspoken new features is an optimized HTML5 engine. Got a team training on older iPads? With the better HTML5 engine, republishing courses using a new version of Storyline may improve crash issues on mobile devices lacking in RAM.
Articulate 360 is an award-winning subscription that has everything e-learning pros need for course development. Articulate 360 includes authoring apps Rise 360 and Storyline 360. It also includes over 5 million course assets, an easy-to-use project review application, and live online training with industry experts. And because it is a subscription, it is continuously updated with a stream of new features and content.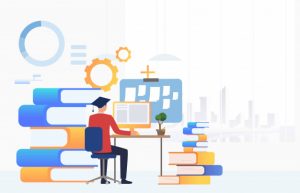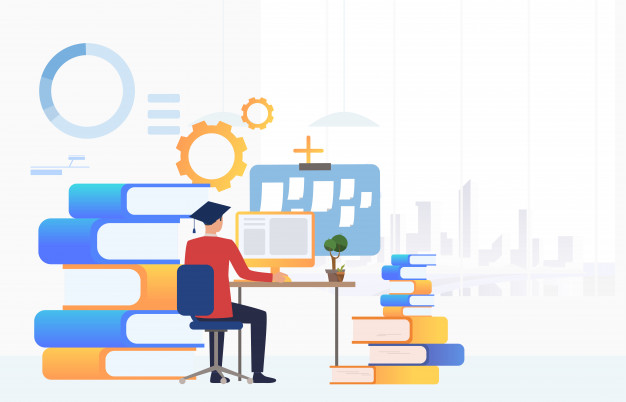 Elucidat
Elucidat is a versatile online classroom using the latest technology that is capable of meeting your organization's basic and intermediate needs. Like most of the best eLearning authoring tools on the market, Elucidat provides users with a wide variety of easy-to-use authoring templates, a vast image gallery, and the ability to seamlessly incorporate external digital content into courses.
Elucidat's pricing starts at 2500 USD per user, per year, with a minimum of three users per plan, which brings your upfront investment to 7500 USD. This is easily the most expensive plan I reviewed in this category. It is highly likely that Elucidat offers bulk discounts for organizations that are willing to purchase more seats or multiple plans for different parts of an organization. Unfortunately, Elucidat does not make its pricing public and would only offer us the starting price as a frame of reference.
Elucidat is a brilliant tool. People use it for communicating changes to frontline call center staff and it is really easy to put together great looking pages that are really visual, interactive and engaging. You can create communications that look like web pages without any knowledge of coding or any other technical knowledge for that matter. Also, the Elucidat support team are really helpful and respond very quickly if you need them.
Talent LMS
Talent LMS is a top online classroom using the latest technology that promises effective eLearning and the truth is it delivers. One of the easiest to use cloud-based online classes for Home Use in terms of course management features, learning delivery and white-labeling that is also enterprise-friendly.
Responsive design enables Talent LMS to be accessed from any mobile device including iPad, iPhone, and Android, eliminating all space barriers. It also provides easy-to-understand analytic reports that inform online facilitators about all aspects of their courses. eLearning course designers have great customization potential with Talent LMS including a custom domain, log, and theme. Talent LMS makes it easy to integrate already owned material into the LMS.