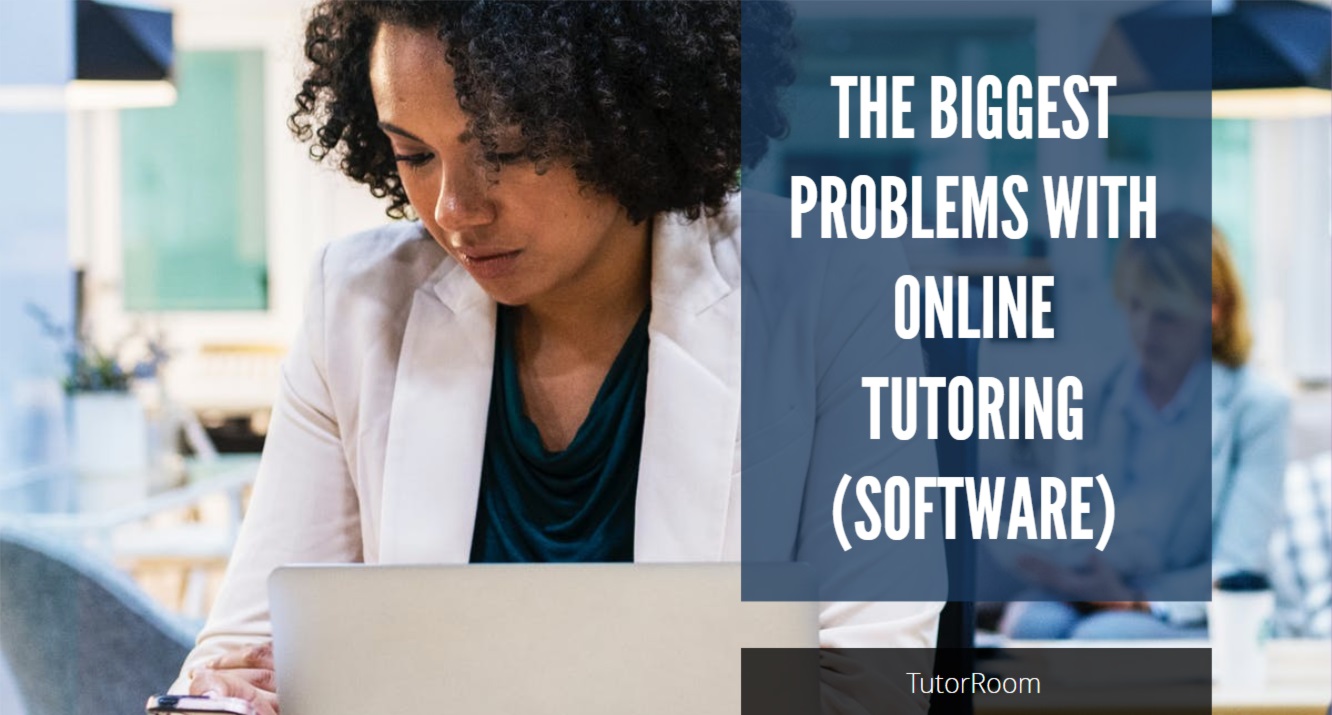 THE BIGGEST PROBLEMS WITH ONLINE TUTORING (SOFTWARE)
Online tutoring is faced with a range of challenges, some as those faced by regular teachers, and more others. Online learning has to take place cautiously and carefully unlike in classrooms where education may be almost oblivious.
An online tutor should be in a position to influence the learners such that they can look for extra resources, and enhance peer interaction which is a significant key to the success of online tutoring.
The biggest problems with online tutoring (software), according to tutors are as described below.
TECHNICAL PROBLEMS
Technical difficulties still impede the online tutoring process even with the development of more advanced video conferencing software.
The students may experience issues on compatibility with the operating systems and browsers, which causes frustrations and may lead to the students giving up on the course.
It is therefore advisable for students to wisely choose a suitable online tutoring platform where there are easily downloadable programs and print out documents. A good internet connection and a browser which is up to date is also a consideration.
The tutor also needs to use the best online tutoring software in collaboration with advanced cloud-based applications to maximize the interaction with the students.
LACK OF PRACTICAL PROGRAM
Some subjects, such as science, mainly aims at instilling specific skills to the student. Skills are best to achieve through experience which comes as a result of practice.
They are hence well comprehended if taught with both theoretical and practical lessons altogether. This can hardly be achieved through online tutoring which therefore inhibits exploitation of the full students' potential thus degrading the level and amount of knowledge gained through online tutoring.
To curb this challenge, online tutors should use simulators for practice purposes to accompany the online course.
LACK OF DISCIPLINE AMONG THE STUDENTS
Most online students tend to be undisciplined since there are no proper means to provide instructions and make follow-ups.
For a case where a student is being taught one on one, the teacher may decide to use voice variations and body language whereby the student may be scared not to follow the orders.
Online students usually dislike the written instructions, and hence some guides may not be read carefully. They may also decide to ignore them if they feel like they are being intimidated.
POOR CONNECTION BETWEEN THE TUTOR AND THE STUDENT
During a learning process, there needs to be a personal connection with the student to enhance understanding. Most of the tutors rely on tutoring platform software, such as AdaptiveU, while others only rely on video chat software such as Skype.
Some tutors use online tutoring software whiteboard which gives access to live tutoring without any software install.
This shows that online tutoring faces the major challenge of establishing a good personal connection between the student and the tutor.
This could be controlled by tutors using suitable platforms that can let the two parties feel connected. Tutors and students can meet now and then to enhance their connection.
MARKETING
A tutor must have students for the learning process to take place. This, therefore, means that they have to market their online tutoring sites as a way of promoting them.
It is a tough task for the tutors to find students to enroll in their courses as most students are not very familiar with the online study programs.
Most developing countries still attach to the colonial styles of teaching where students have to be forcefully taught. This inhibits online tutoring which is more of an independent role to complete some tasks related to the course.
This problem can be reduced by these tutors collaborating with other sites and social media to market their websites.
In conclusion, online tutoring can be enhanced by incorporating the latest technological developments in the market. Some companies offering tutoring services such as Tutorroom.net have strived at improving the standards of the courses. That they offer by employing these communication technologies.
This aids in the transformation of learning environments making them more favorable. Incorporation of this mode of learning in higher learning organizations could make them better since once the program has been well planned and implemented. It turns out to be an efficient mode of learning.