5 of The Best E-Learning Software Authoring Tools for Blended Learning
The rate at which eLearning is growing, real soon it will replace the traditional learning models. With the numerous advancements of eLearning software such as the introduction of a whiteboard online tool. This tech has enabled a smooth face to face interaction between tutors and students.
You no longer need to travel long distances to attend lectures. Moreover, eLearning enables you to study at your own free time. Not to mention, with eLearning software, a student can have the studies tailored to suit his or her needs.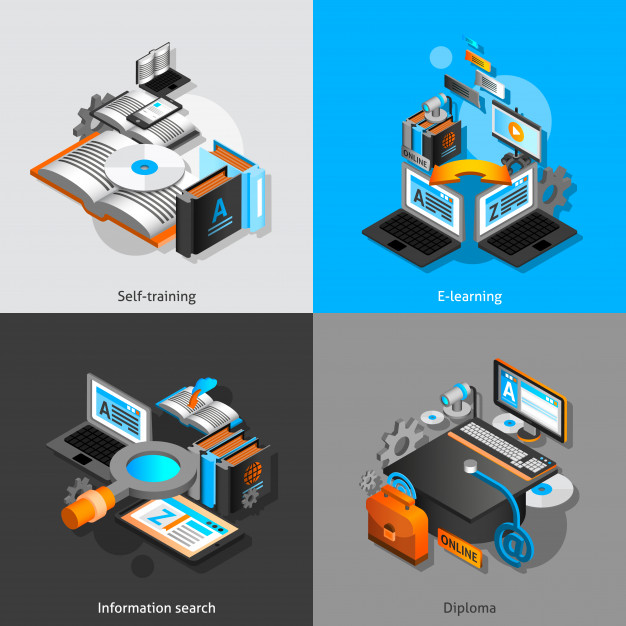 However, for eLearning to be conducted successfully, one must have in place the best eLearning Authority tools. Nonetheless, there are a variety of eLearning Authority tools out there. Each differs in terms of price and productivity. Choosing one on your own might prove to be a bit challenging it is why we have evaluated on your behalf, the five best eLearning Software authoring tools for blended learning.
iSpring Suite 8.1
iSpring Solutions is one of the most recognized firms in the world of eLearning. They have designed several eLearning products, and the iSpring Suite 8.1 is one of their masterpieces. Integrating the iSpring Suite 8.1 will help you achieve the best school management software. It practically works as a PowerPoint add-in.
With the iSpring Suite 8.1, you can be assured of better PowerPoint presentations. It is compatible with SCORM and the ordinary HTML sites. The iSpring Suite 8.1 also features a responsive design on PCs, tablets and mobile devices.
The Advantages
It's easy to use.
It features a built-in recorder, thus students can save courses for future reference.
You can choose from different backgrounds and thanks to the TalkMaster tool you can create dialogue simulations.
There is an interaction tool which you can use to create a timeline or FAQ page.
You can purchase the iSpring Suite 8.1 for $697. You can also make use of the 30 days free trial period. Moreover, it usually comes with a money back guarantee. On the downsides, you, however, have to know how PowerPoint works. It only works for Windows OS and not MAC.
Articulate Storyline 2
Do you wish to become the best online math tutor? Then this is the perfect eLearning software authority tool for you. It comes with built-in templates that allow you to develop interactive and engaging courses. You can find this eLearning software authority tool in 5 languages.
The Advantages
It clearly illustrates photographic content with adjustable poses, thus improving engagement.
It allows users to easily incorporate media files in the eCourses.
It allows the tutor to track the progress of the students via question banks.
It is compatible with Android and Apple devices.
The cons of using Articulate Storyline 2 is that it can be difficult for newbies. It requires some form of training. Unfortunately, it also doesn't work on MAC operating systems. The standard package goes for $1,398. Membership charges also apply.
The Adobe Captivate 9
This authority learning toolkit works best for cloud management learning systems. It is quite responsive and interactive. The Adobe Captivate 9 enables you to update data on the online whiteboard for cloud viewing. You don't need to use alongside other software.
The Advantages
Thanks to its master slides, you can professionally format your work.
It allows users to import materials from the library and stream it.
One can record and import a variety of video formats.
It allows room for optimization to suit several devices.
As great as this eLearning software authority tool is, it is not available in the 32-bit version. Therefore some users might be blocked out. The subscription fee costs $29.99 per month. The full license goes for $1,099.
The Lectora Inspire by Trivantis
Trivantis often refer to their eLearning software authority tool as the mobile game changer. It features a cutout people library and an interaction builder that enables you to author eLearning courses. You can also edit, capture and import media files into your eLearning content. This is made possible by the integration of Camtasia and Snagit.
The Advantages
You can customize it for the mobile view.
The Lectora allows you to publish your courses in HTML5 format which is compatible with nearly all browsers.
It allows users to combine a variety of media files.
Mac AND Linux users can each get their own Lectora eLearning software versions.
The import and export feature does have a few challenges. You can purchase the monthly subscription for $159. You can also get this eLearning software authority tool at a discount if you are an academic or government institutions.
TechSmith's Camtasia
Other than Camtasia being a recording and video software. It can also be used as an eLearning software tool. It works on both MAC and Windows OS. You can use it to edit your content and share to other users.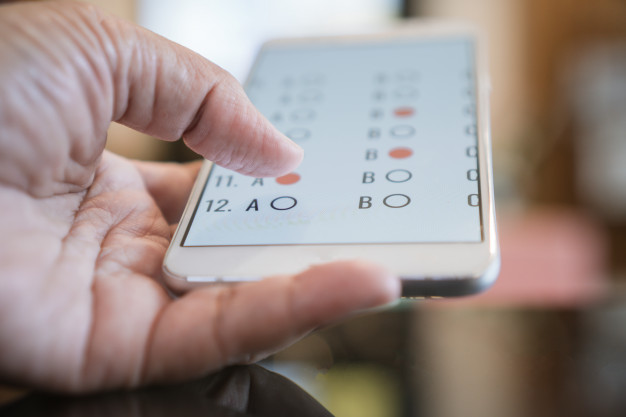 The Advantages
You can use it to capture and record various media files.
It is an excellent video editor.
It comes with animated backgrounds, graphics and callouts.
You can use it to create interactive videos.
You can also integrate quizzes.
For the above software to run smoothly. It is mandatory for you to use a computer with a ram of more than 4GB. It also doesn't support some codecs on the Linux OS. The Camtasia is, however, a great eLearning software authority tool. The Mac version costs $99, and the Windows one goes for $299.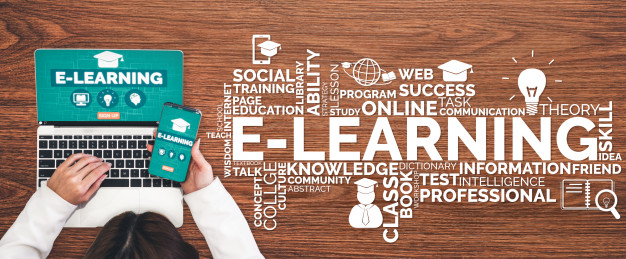 Final Thoughts
The above are the five best eLearning software authoring tools you can use for blended learning. Here at TutorRoom we also have an online app called TutorMandarin for live mandarin learning. Make sure you use any of the above to enhance your eLearning course.