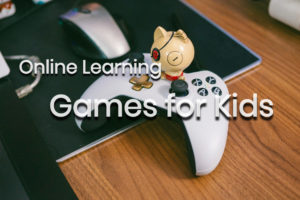 ONLINE LEARNING GAMES FOR KIDS
One of the best ways to create a strong foundation for the education of your kids is to invest in free online school games. These days, games have become an important tool in each and every elementary school curriculum.
There are also educational games for high school students meant to make easy studies at this level. To play these games for kids online on your phone, tablet or computer is free of charge.
The games teach students important learning skills in math, languages, science, social studies, and religious studies among other lessons. If you are in search of the best knowledge adventure games you need to worry no more. In this article, we discuss top online learning games for kids in details.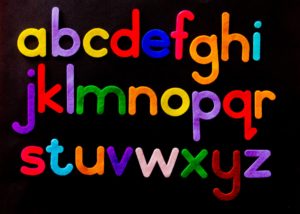 TYPING PRACTICE-COLORS
These are keyboarding games for kids online teach your kids on how to learn to type easily and in a faster way. In today's world, learning keyboarding skills is of great importance for learners.
These games are fun for kids and they offer a variety of typing lessons which makes learning enjoyable to the students. Many of these mobile and computer learning games run with a vocabulary City App that makes spelling and vocabulary lessons more interesting and easy to carry on with.
Here, students practice their spelling and vocabulary tests efficiently. To upgrade to premium membership, there are charges associated with the extra services offered.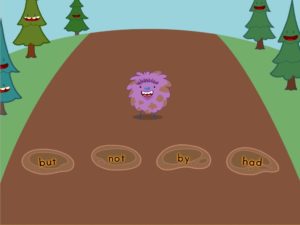 SIGHT WORDS HOPPER
Connecting sound and spelling is what kids first learn in class. There are words, however, that rarely follow the conventional phonics pattern. The words are called sight words and can be virtually present.
Therefore, learners need to recognize the sight word for the games for kids online by sight. This sight word game helps your kids to practice such vital words with a cool reading game.
To play these games kids have to make sure that Cuz-Cuz hops into the correct mud puddle. It is the obligation of the kids to listen keenly to the cue and click on the right sight word. This makes it the best game for your kids to learn more about the spelling of sight words.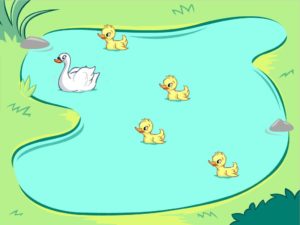 SPOT THE SWANS
This belongs to mathematics learning games for 6years old kids. In the game, ducks and swans splash playfully in the lake.
The kids are supposed to identify the white swans from the mixture of the yellow ducks. In each round, the kids need to be quick as the swan moves faster. As a result, the hand to eye condition of the students will be improved.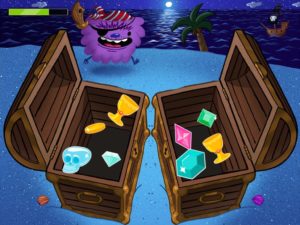 TREASURE CHEST MATCH IT!
This is one of math educational board games that features Arrgh! Pirate Cuz-Cuz is in search of matching loot from the treasure chest. As a result, he needs help in finding baubles that resemble each other.
In the game, children will be looking in the treasure chest to find items that are exactly similar. However, they have to work at a higher speed.
The clock will be continuously ticking, and the kids have to hurry and make sure that the chest does not snap before they can find their prize. This game aims at increasing the speed of your kids in mathematics problem-solving.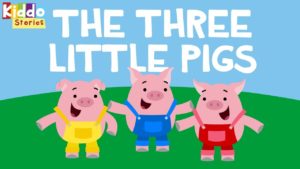 THE THREE LITTLE PIGS
This P, W, and N guarded lesson help the kids to identify letters. It also helps them to reinforce the sounds made by each of these letters.
The game is a story of three little pigs that help children to learn these three letters with fun and in a narrative manner. The lesson also includes printable activities.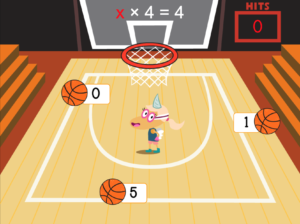 BASKETBALL EDITION
This is an algebraic equation solving math game. It features multiple games for kids online where kids have to help Penelope make baskets by answering a couple of math equations by helping her move around the court.
The math will involve multiplication, division, subtraction and addition problems. As a result, it helps students to work on mental math without visual or manipulative help.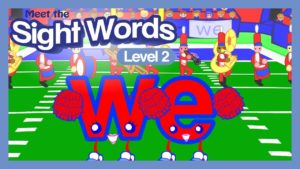 SIGHT WORDS 2
If you are looking for a spelling game for your kids, sight word 2 will be of great help. This game belongs to educational games for preschoolers. At this age, kids are learning different words and letters with an aim of improving their fluency in reading.
Their understanding of sight words, therefore, is of paramount importance at this stage. This game makes sight words familiar to the first graders. As a result, it enhances their comprehension skills.
Conclusion
There are a variety of free online school and toddlers learning games for kids to play. The above are just but a sample of the best learning games you can find for your kids.
For more games, visit tutorroom.net the number one website in providing the best games for kids online.