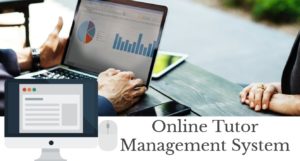 ONLINE TUTOR MANAGEMENT SYSTEM
With the current technology online tutoring services turns to be a priority for most of the students and companies. Today, many of the students love it when they do their assistance studies from their homes.
As a result, tutors are looking forward to using online tutor management systems that perfectly suits their needs.
Also, experts in customer relation management, use CRM for tutoring businesses. To manage such activities, you need to have the best tutoring software on the market.
However, with a large number of online tutor management systems in the market, it turns out challenging for the tutors, students and company managers to select the best.
With this in mind, we present you a list of the best tutoring management software you can consider choosing. These include;
OASES ONLINE
Oases website is an online tutor management system that works better for persons or firms that offer training to their employees and customers.
It's also great for test preparation as well as after-school learning. As a tutor, you can use the system to generate lesson and target plans, and at the same time create reports on your achievements.
On the other hand, as a company or a student, you can easily select a tutor of your interest. Also, this online tutoring software allows tutors to create their schedules, make invoices and accept payments via credit cards.



TUTORROOM.NET
The second best online tutor management system is Tutorroom.net. They offer virtual classrooms, online payments, and all categories of online courses.
As a tutor, you can use this software to tutor CRM to employees of a particular company. It also works best for those in a larger school and has custom wants.
With the virtual classrooms comes to video, PDF uploading capacity, Whiteboard tools, and messaging features. You can also access tutoring services via iOS and Android devices.
Also, students can access their past discussion when offline later after the classes. Such services are what make the software appear in the top 5 best online tutoring management software.
TUTORCRUNCHER
TutorCruncher is an online tutor management system that works best when you are tutoring a company. It allows users to have a better schedule of classes and goals per students, and tutors to accept payments via credit cards. Its simple to use features allow users to market themselves efficiently and makes it easy for companies to find a perfect tutor and makes the payments comfortably. Make sure to use this tutoring management software to ease the process of tutoring in your company.



SKILLS MATRIX
In the fourth position of the best online tutor management software is Skills Matrix. The system works best for those institutions that use a considerable number of freelancers, or the hourly paid tutors.
One of its best uses is to teach managers how to employ and manage such hourly paid workers. It also helps to track their progress and budget.
For managers with limited skill, we recommend that they join the Skills Matrix for a chance to learn more about the tutoring services they are receiving.
With Skills Matrix, potential tutors will register online, and the successful ones get hired as the hourly paid part of the staff. Also, using the software, managers easily finds a way to tutor CRM.
BOOKLIKE A BOSS
On our fifth position of the best online tutor management system is BookLike a Boss tutoring software. The system is ideal for all tutors that want to earn more cash and companies that want to educate a large number of employees or customers.
With their virtual classroom, they offer video chats and a real-time whiteboard for a comfortable and simple way to carry out discussions discussion. To properly organize your lesson as a tutor, choose the appropriate page name.
After the title, consider to set your availability on your profile, list all your favorite subjects to make it easy for clients to select you.
The software also allows online payment via PayPal, Square or the Stripe. And this creates its operation simpler in comparison to other tutoring management systems. Consider visiting them and see what makes them unique.
There is a wide variety of online tutor management systems you can consider when making a selection. However, there are chances you'll get confused about which software are the best.
With regards to such issues, we recommend that you consider the above-discussed top 5 best tutoring software. By doing this, you get assured of managing your tutoring services in a proper style.
CONTACT