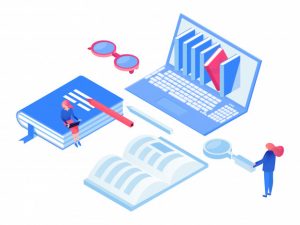 BEST LMS WEBSITE 2020
In the next five years, the LMS market is expected to be worth $14.72 billion. In just a few years the northern American market is expected to generate the most substantial proportion of the revenue.
LMS is here to stay, as a matter of facts; a whopping 41.7% of worldwide Fortune 500 companies are now using various forms of educational technology to give instructions to employees.
Skill and knowledge acquisition has been revolutionized by eLearning. Shortly, colleges will have almost all classes being eLearning based.
There are many learning LMS websites to choose from in the market. However, as a client, there is the need to narrow down these companies and remain with only the best to choose from. Some of the typical learning management system examples may include:-
Having known the best software in the market is not enough, it is important to compare between this software and understand their features.
This way it is going to be easy to choose the one most suited for you. The learning management system comparison done here is based on facts and the client feedback from users.
TUTORROOM
Tutorroom is arguably the best learning management system in the market today. Its LMS website has features as well as applications that make it unbeaten in the market. Some of these key features include:-
Online classroom- the quality of the virtual classroom is top notch. This virtual classroom has options for messaging, video, pdf uploads, and whiteboard tools to mention a few. The virtual classroom comes in a simple online management online system for students, teachers, and headmasters.
Scheduling- Tutorroom offer a tutoring platform that is perfect for both big and small schools. The feature is entirely made and prebuilt to serve perfectly any institution.
The scheduling is easy for the tutors to submit and students to choose. They also offer a simple way of paying through pay pal; making it the hassle-free software that you need for your school.
Online courses- the online courses feature allow you to upload PDFs and PPTs and create an online course for learners. Learners can also view the list of lessons in a specific class by just clicking. This feature also helps organize lessons by lesson cover.
Online payment- online payment provides easy ways for learners to make payments via PayPal and other credits.
Tutorroom is perfect for a range of clients starting from a single tutor all the way to a pretty large school. They also offer custom services to clients who are looking for more specialized management software.
All you need to do is sign up for Custom Edtech software and have the tutorroom team walk you through the integration process.
Docebo is a highly vouched for LMS website that has been endorsed by reputable firms such as Bloomberg, sharp and Thomson Reuters. With a 14-day trial available, the following are some of its outstanding and practical features.
Gamification and ILT Training Features
Docebo understands and supports gamification in learner engagement. There are badges, rankings and other awards are given to increase learner involvement and course success.
Web conferencing and Third Party Integration
Docebo can be used alongside other video conferencing tools such as Adobe Connect, Big Blue, Blue Jeans, Sky meeting and Button just to name a few. Docebo also makes it easy to use third-party applications into the system very quickly.
This is another excellent and useful cloud-based LMS website. The system has a 30-day trial and gives full control over the course set up. With functional features like Fluidic Player, this system takes eLearning to the next level. Its main features include:-
Intuitive dashboard and fluidic Player
Adobe Captivate supports any file ranging from videos, PDF, PPTs, DOCX, and many others. Fluidic Player also enables learners to take notes as they are going through the content. This is a great feature that enhances learning and skills acquisition.
Online and Offline Mobile
This feature helps to give learners the ability to read anywhere they are. The content can download and accessed offline anywhere. This gives the learners and flexibility to learn anytime and anyplace.
Setup and Management
Captivate prime is an incredible LMS website for learning both online and offline. With their unique features such as Smart Enrollers, learning professionals to get assign roles and activities efficiently and quickly. LCMS functionality is amazingly efficient in content organization.
Litmos is software that ensures online delivery. The software is enhanced by the features that are friendly to mobile learners. Its main features include:-
Online Course Builder
This feature allows for the integration of various elements in the eLearning Course. It also allows the addition of multiple online trading modules and creation of online assessment, surveys, and even quizzes.
Brand Personalization
Litmos has an intuitive and customizable interface. It gives you the freedom to keep the equity of your brand.
Easy reporting
Litmos also has easy reporting that empowers tutors to track their learner's progress.
ISPRING LEARN
This leaning management system is more biased toward employee training. It allows the online material to access from any device even when offline, it is excellent for tracking employee progress. Here are some of its key features:-
Variety of LMS reports
This helps to keep a constant eye on all employees. It makes use of LMS reports to track their progress.
Unlimited storage space
iSpring also has a considerable space to store any material that you may come across and want to use at a later date. With iSpring, you can also store unlimited content items such as courses, videos or presentations.
Gamification
Gamification is also another feature that iSpring has. There are points, badges, awards, and leaderboards to give competitiveness in online training.
Going into the future, the only way to learn will be to learn LMS. Therefore it is advisable to be well informed on what to look out for when looking for the best LMS website.