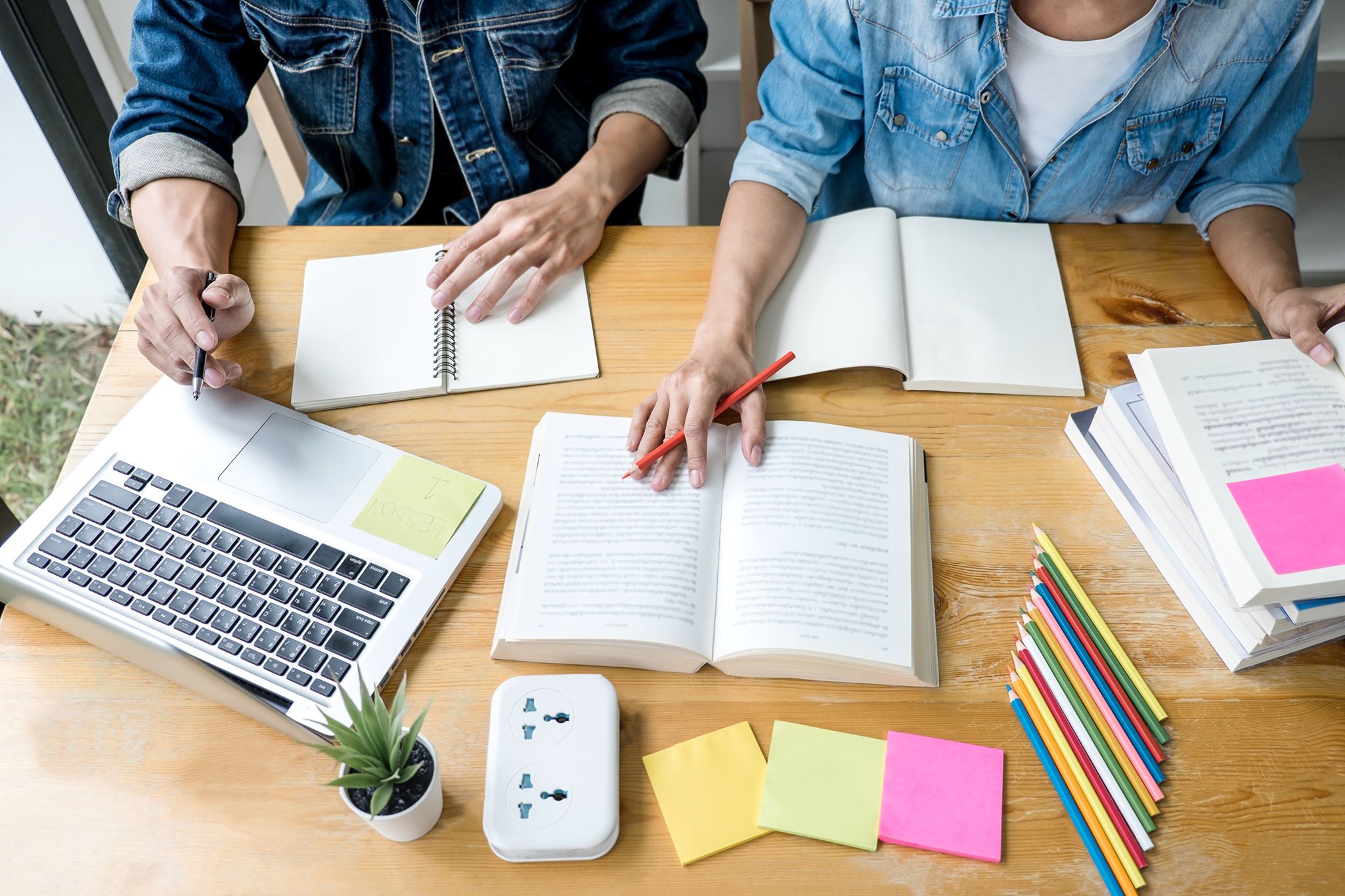 Introduction 
In today's learning world, it is difficult for the conventional teaching technique to satisfy the needs of learners from different age groups. Depending on location or time restriction, people would want to go through a teaching process that is flexible, convenient and easy for them to learn anywhere. Thanks to fast advancement in technology, we have seen a traditional classroom transform into a virtual classroom. Also known as an online classroom, a virtual classroom is where students and lecturers participate in a seminar, presentation or lecture. For this to happen virtually there is a need to use two devices that are connected for both the audience and the lecturer via an internet connection. Many education tutoring companies offer virtual learning to students online. As a virtual learner, you must know how to choose the best company for your virtual learning needs.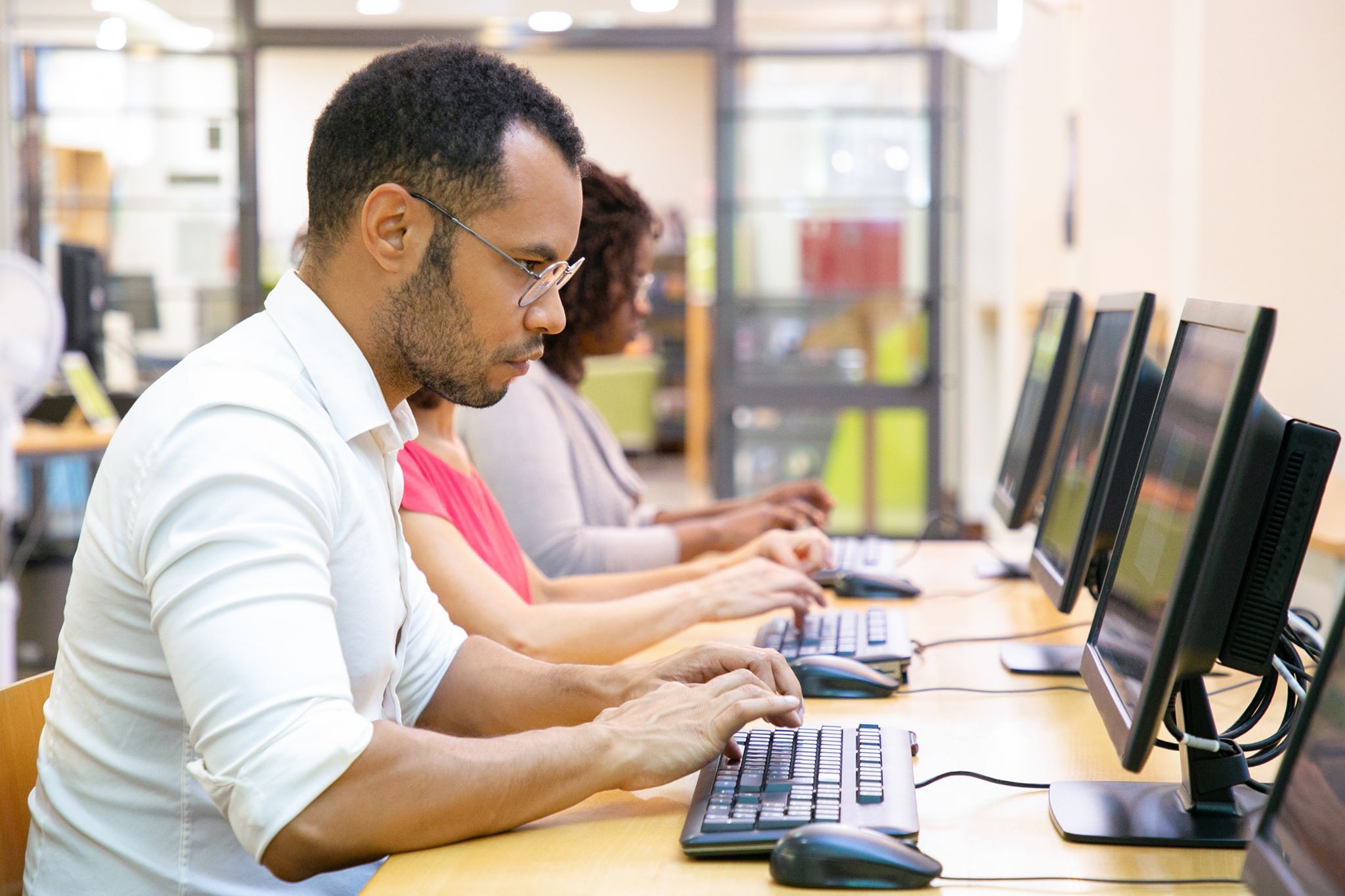 The best way you can do this is by creating a list of features that are "must-have" and those that are "nice to have." From there, you can begin comparing different virtual software options to see which one stands out from the rest. After narrowing down your list, you can reach out to the shortlisted companies and try out their education tutoring virtually for free. You should test run your preferred software before making a final decision. In this article, we have made it easier for you by comparing the features, pricing, and ease of use of different virtual classroom software. Check out the following list of 10 best education tutoring companies in 2020.
1. TUTORROOM.NET 
There is a good reason why TutorRoom is the first virtual classroom software on this list of best education tutoring 2020. It is one of the most popular and highest-rated online platforms which explains why it is considered the best education tutoring company 2020. The platform supports over 100 languages. Some of the features that make this online classroom stand out from the rest to include online whiteboards, live class sessions and video calling. Thanks to the learning management system feature, tutors can upload and create educational material in different formats. Unlimited video chat sessions enhance interaction rates for people who are using online learning management. One of the strengths of TutorRoom is that it allows users to schedule classes that are based on the tutor's timezone and availability. The second strength is that it supports easy student payment that allows both credit and PayPal.
Third, the online learning management allows you to upload your PPTs as well as PDFs so that you can create courses for your students. Students can access the files which have been uploaded using any device and from any location. Fourth, it has an unlimited number of students and tutors. Five, it is possible for users to create a free account right away. Customers comment that this software has all the features that suit a learning environment which means that you won't regret it when you buy it.
2. E-LECTA.COM
Second on the list of best education tutoring is E-lecta.com which is a highly rated online classroom tool available out there. Electa is a learning management system that is designed for schools and universities and works with multiple teachers. This virtual classroom forms part of online learning management which enables users to arrange for live online lectures and classes as well as online meetings and group sessions. Electa app also facilitates online learning and tutoring and provides many potent features to users. Some of its impressive features include whiteboard for education tutoring, online teaching, mobile/ desktop interface, live instructions, and live interactive sessions.
Also, Electa features instant messaging, internal communication, screen and live sharing as well as instant messaging. The first strength of Electa is the support and sales services. Second, it is ideal for small, medium and large enterprises. The weakness of this platform is that it requires training so that you can use it. Electa has a starting price of $29.90/ month, $39.90/ month and $69.90/ month for Easy, Tutor Pro, and Professional. The support language for E-lecta.com is English. Customers love this platform because it provides all online education tutoring tools in one place.
3. BIGBLUEBUTTON
BigBlueButton was among the first education tutoring platform to enter the virtual classroom market. It is a website conferencing system which is designed for online education tutoring. BigBlueButton began in 2007 but it is in 2009 that it became an open-source project. This online classroom features the ability to share files on your desktop, including whiteboard for education tutoring, and up to 15 webcams which can broadcast at any single time. Also, BigBlueButton also integrates into major online learning management.
The selling point of this learning management system is the whiteboard feature which enables users to highlight things they need to emphasize. Another strength of BigBlueButton is the share screen option as well as microphones and webcams that can be used interchangeably. The major weakness of this online classroom platform is its ability to distort video and freeze up when you don't expect it to. People recommended this virtual classroom because it enables them to carry out web-conferencing as well as share documents online. The starting price of BigBlueButton is not provided by the vendor.
4. NEWROW.COM 
Newrow is among the best online classroom platforms that link learners and tutors. This platform allows tutors to make and create interactive courses. These courses are then delivered as live materials to students who can access them from any location at any time. It features an easy to access whiteboard for education tutoring as well as real-time messaging. The features of the platform can be customized so that it suits the needs of each virtual classroom. Also, Newrow also supports live video chats. The learning management system app makes it easier for someone to access the platform from their iOS or Android devices.
Classroom sessions on Newrow can last between 120 to 300 minutes which gives learners and teachers enough time to interact. It doesn't matter where you are because participants can remotely sit for examinations wherever they are. The support language for Newrow is English. The first strength of Newrow is that it is browser-based meaning that users do not need any installation on their devices and can join from anywhere. The second strength is that it has easy to access audio and video which allows tutors to interact live with students from all over the world. The weakness of this platform is that it is not available on all devices such as Apple iPad and iPhones. Users say that they like this online learning management software because it requires no installation, no complex administration, no downloads, and no setup. Newrow.com has a free trial from there you will start at $32 per month.
5. BLACKBOARD COLLABORATE 
Blackboard Collaborate is online learning management that allows online collaboration which is designed mainly for elementary and high school as well as higher learning and government facilities. Collaborate boasts of a plethora of useful features which are appropriate for online. It offers a web conferencing tool that facilitates interaction between students and instructors. This top education tutoring tool has a learning management system that allows users to share PDF and PowerPoint files. The interactive whiteboard for education tutoring allows content to be added or even edited without opening PowerPoint. This can be integrated with Blackboard Learn which provides online learning management.
What we like about Blackboard Collaborate is that it is great for collaborating and uploading projects/ homework. The share documents feature is used by tutors to share notes with students. The whiteboard feature allows tutors to use the feature to draw diagrams on the Whiteboard. Also, the record option is great for students who cannot attend classes or students with special needs. What we dislike about Blackboard Collaborate is that it is cumbersome for someone to access sessions after they have been recorded. Also, some of the Collaborate's advanced features are not easy to use. Blackboard Collaborate supports 30 languages. Blackboard Collaborate comes with a free trial. To check their pricing plan you need to contact them. Some people say that this virtual classroom has a slower performance but the good thing is that it includes a sturdy feature that lets you customize it depending on your personal needs.
6. READY TALK
Compared to other learning management systems available in the market, Ready Talk comes with a wide variety of features that range from whiteboard for education tutoring to Q&A sessions and video/ audio streaming. Ready Talk markets itself as a lightweight online learning management software that is easy to use. This virtual classroom software promises butter smooth video and audio streaming. One stand out feature of this online classroom is that it allows you to record your whole virtual class for future revision and reference. Additionally, Ready Talk has an elaborate grading system as well as a built-in sharing feature. Also, this education tutoring allows students to participate in polls, quizzes, and Q&A during interactive sessions.
The first merit is the basic conference line functionality which is important for meetings to convene with colleagues from different geographical locations. The second merit of ReadyTalk is that it is easy to use. Third, attendees are not supposed to download any software so that they can join the meeting online. On the demerit of Ready Talk, first, there is no way that somebody can send invitees to everyone unless they are registered invitees. Second, the web meetings are clunky and uploaded slides have to be manually removed after every meeting. ReadyTalk can support up to 17 different languages. The pricing plan for ReadyTalk starts from $12 per month for Standard plans and $249 per user for Advanced plans. Users commented that ReadyTalk was an effective communication platform. Also, they said that this software has a screen sharing tool which makes it easy to collaborate with others.
7. MOODLE
Moodle is a great virtual classroom software to feature on this list. It is a free, open-source online learning management that can be used in education tutoring and business setting. This allows tutors to extend their teaching beyond a typical classroom so that students can study their preferred courses from anywhere, anytime. Moodle has a user-friendly and modern interface, including an all-in-one calendar and a personalized dashboard. Whether you are a tutor or a learner, this online classroom adds value to your education tutoring project.
Moodle is available in more than 100 languages which makes it possible for you to customize it based on your location. The first pro of Moodle is that it has a user-friendly learning management system that has an easy drag-and-drop functionality. Second, the Moodle platform is usually upgraded and analyzed to ensure it matches the requirements of its users. Third, it is compatible with any device and any browser. The con of Moodle for school is that it allows only 500 users. This means that this software will not be ideal for schools that need more than 500 users. Moodle can be used for free for an unlimited time. You can also choose to pay $55 per year for Moodle Starter or $190 per year for Moodle for School.
If you are looking for a virtual classroom with extensive resources available then you should choose Moodle. This online platform has resources that can be used by both ordinary and advanced users for informational purposes.
8. DIGITAL SAMBA 
Digital Samba is a popular education tutoring platform that provides convenience for instructors and tutors. This online classroom tool is designed to ensure that students have a virtual teaching experience that is close to that offered in a typical classroom. It has features that are useful for teachers, including Q&A sessions, whiteboard, and polling and quizzes. Other noticeable features include True HD as well as custom video settings which allows for presentations and web conferences. Also, Samba Live includes a learning management system, advanced scheduling and integrated messaging.
The strength of Digital Samba is that it allows you to meet everywhere and anywhere thanks to the download free HD video which is available in your browser. This virtual classroom is easy to use and makes it simple for someone to plan everything. Also, it has a wide array of impressive features like online learning management as well as other features that allows for interactive meetings such as Q&A, whiteboards and screen sharing. The only weakness of Digital Samba is that its UX looks a little old fashioned although everything else seems to work properly. It comes with a 14-day free trial and a starting pro pricing option at €49 as well as pro plus at €75. What we love about Digital Samba is that it allows 24/7 availability which allows you to connect from whenever and wherever. Also, this software is robust and bandwidth-friendly which allows it to work always and in any setting.
9. LEARNCUBE
LearnCube is a popular virtual classroom that is built for education tutoring and teaching online. Just like other online classroom platforms available on this list, LearnCube is a web-based platform that allows you to deliver classes virtually rather than having to depend on 3rd party software downloads. It includes features such as custom branding, text chat, interactive whiteboard, and class recording. Other impressive features of LearnCube include audio support, live video, class scheduling, media sharing, and various classroom communication tools. The learning management system allows tutors and students to upload files in different formats which range from audio files, video files, and PDFs. It is possible to customize the classroom interface so that it includes custom colors as well as organizational branding.
The first pro of LearnCube is the easy to use interface. Second, the ability to create interactive materials for students is another pro of this virtual classroom. Third, it allows online whiteboard, video streaming, screen sharing and supports online learning management. The only con for this software is that it lacks customer support as well as help forums. LearnCube has a 14-day free trial and from there you can choose Virtual Classroom Pro at $168 or Virtual Classroom Pro + Premium ESL Content at $319. The languages supported are English, Italian, Swedish, French, Portuguese and German.
10. UDEMY  
And finally, on this list of best education tutoring platforms, 2020 is none other than Udemy. This online classroom is one of the best Learning Management System platforms which provide a healthy community for students, teachers, and businesses. Udemy's online learning management makes it possible for learners to access over 65000 courses. Live white interactive dashboard, as well as live classroom sessions, is supported by the online platform's LMS. This virtual classroom also supports online video calling which allows learners and tutors to exchange ideas. Tutors use the Udemy app to create and upload files in different formats that range from video files to PowerPoint files among other documents. It is very easy for someone to get started at Udemy. All you need to do is open an account, choose your preferred topic, create your course and then connect with your students.
The first pro of Udemy includes an easy to use Teach Hub which allows students to create intuitive courses. Second, it comes in a mobile app that allows tutors to reach many students. Third, students have access to 24/7 instructor support. The first weakness of Udemy is that it is suitable for professional adults. The second weakness is that it allows a 50-50 sharing model with tutors which can be expensive. I would recommend Udemy if you are looking to earn extra income and you are looking for a platform that can be supported on different devices such as iOS, Android, Desktop and Web-based. Udemy has a free trial from there you will have a starting price of $240 per year. The support language of this platform is available in English, Italian, German, Polish, Japanese, Turkish, and Portuguese.
Conclusion 
Online education tutoring offers an opportunity to make money and offers an opportunity for interaction and learning. These are the top 10 best online classroom available on the market in 2020. It doesn't matter whether you want Moodle, ReadyTalk, Electa Live, Digital Samba, or TutorRoom as tutor or learner. One thing for sure is that you will enjoy value when you choose the above online learning software. However, if you are looking to choose one out of this list of best education tutoring then we recommend TutorRoom.net.TutorRoom.netoffers multiple education platforms that are ideal for small, medium and large schools. All these platforms have the same virtual classroom which creates a perfect learning environment for students. The best part is that you can take online classes wherever and whenever you like using the virtual classroom.
 Contact