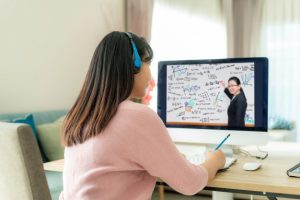 Education software is all about software in place aim to ease the education industry. This is full of information systems from students up to the classroom management system to the management reference software and the language used for leaning software. There is software in place that you can make a try has it contain major features that can make the TutorRoom to be full leaning management platform for you at the moment. Making use of the available tutor or large school is helpful that it has all courses, lessons, schedules, and many more on the platform. So, if anyone want to build upon the online educational software will be important for you to go for it.
Using educational software is very important and beneficial for students, teachers, and parents and to the administrators. As it gives the parties with host benefits of improving brightness and sharing of the content and effective message channels.
Best 10 Education Software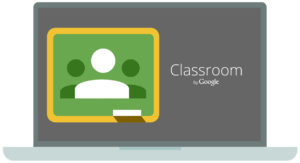 1.    The Google classroom
In most learning institutions, all students want to complete and make plan of their assignments and homework in time. And the teachers are expected to review, mark, and to do grading within a certain period of time.
The process above is essential, and it is upsetting for everyone. But there is an amazing way that can be streamlined well. This flawed and efficient way is through the use of Google classrooms. As it is the last solution to achieve the results. This means that the use of Google classroom is an important classroom of kinds. As it can be used for sending out notices, carrying out discussions, creating classes, submitting assignments and grading of marks, asking for remarks and getting answers, sharing of ideas, and many more.
Setting up a Google classroom is very easy. Teachers and students tend to share codes where students are able to join by simply entering their respective code. And it features enhanced mode of communication, fast process of grading, and very improved group. Hence making it a choice to many.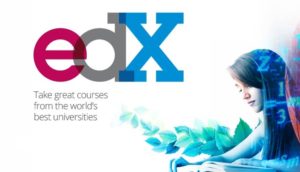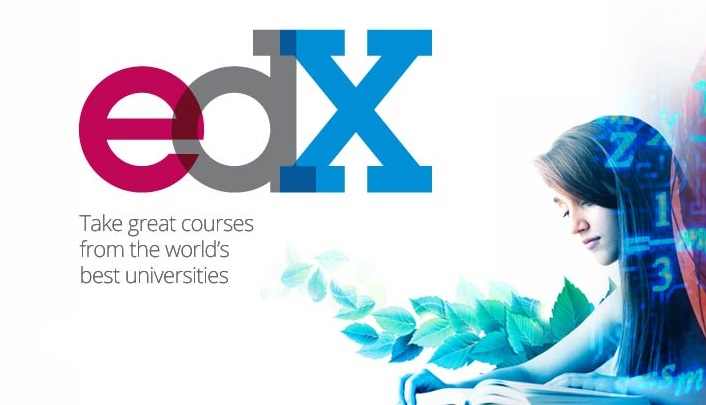 2.    The EDX
This is one of the dreams for many students to take advantage of studying and attending their school classes. This education software is easy and effective. As it is mostly used in big universities like Harvard, Columbia, MIT, and many more. This software has an application that you can install on your phone; hence you will face no block in making you achieve your dream as it brings all the universities at your fingertips. This is very important as you will be able to learn in the learning world. As it will be there on your side in every step.
Making use of the EDX will definitely position you in a place that you will learn everything under the sun. There are over 2 000 courses available at top universities in this software. The courses include; computer science, linguistics, business studies, engineering, medicine, politics, and many more. There are expert certificates and university theses in where these courses are all available for one to build his professional career. This software contains important features like video tutorials, related quizzes, and important study materials and handouts.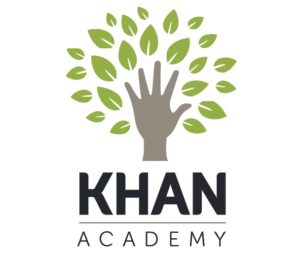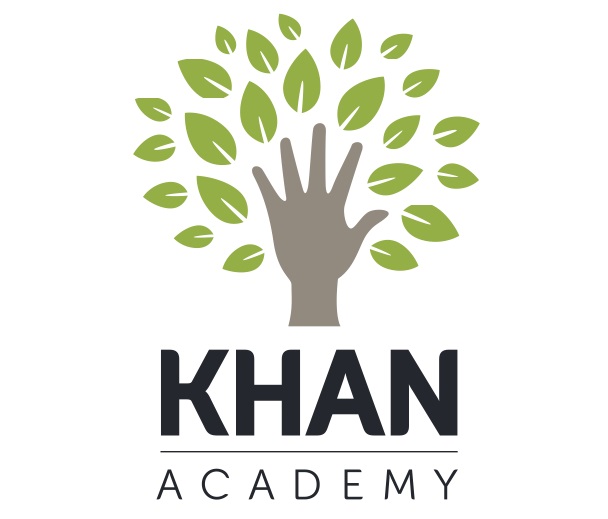 3.    The khan academy
The khan academy is one of the tops always that secures the highest spot on the education software on the free learning services application for the students. This educational software is aiming to improve and to provide free, world-class education for curious minds all over the world. This system is always delivering the best feedback from those who are already using it.
The khan academy has unique tactics when it drives knowledge to the students, as all topics are in the form of video tutorials. The types of videos being displayed are recordings of drawings on virtual blackboards as a teacher is giving lectures. The narrator in place plays a vital role for each lesson by using the drawings, which is simple and easy. This software well provides online courses that a student can rely on for the preparation of standardized tests. E.g., the SAT, LSAT, MCAT, and much more. Khan academy offers to lean in multiple languages, practical exercises, and progress tracking.
4.    Duolingo
It mostly takes a lot of time to learn and practice a new language, as it is not a simple task.
If the learning techniques are not adaptable for learning, then it will lose the focus and interests for the students. This software has made the language used to pass out knowledge to be a cakewalk. One is in place of learning various languages lie, English, French, Mandarin, Spanish, Latin, and much more. Learning here starts by use of simple basic pictures labeling various games and goes in levels. After completing a given level, there are the different and advanced king of engaging games will improve your personal lexis and skills for grammar. Using the Duolingo is very efficient as one can set daily goals. And the application can make tracks on your daily performance to give insights.
Those who do well here are awarded the XPs, and the more XPs one is getting reflected, more sets of joint stories shall be uncloaked to improve your listening and reading grasp. Duolingo include over 30 languages, a forum for discussions, interactive stories, events for learning a language, and leader boards races.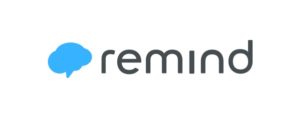 5.    Remind
Use of learning groups is a good way that you can use to fill in the gaps for a student. This is not always real to get various students to be able to assemble inside one classroom and study together. The remind application is the ultimate answer to such kinds of problems with its ability to ease all students to stay being connected with the school public, which comprised of students, teachers, and parents included.
Anyone who is joining this school public is being provided with a unique class or school code where one will be receiving regular updates in place about the school activity and program.
Use of the reminder can as well ease passing a message to the whole students, sharing of handouts, photos, submitting assignments, clearing doubts with students and friends. Reminder mostly features important services to the students, and it includes; sharing of information and handouts, ability to have chat dealings of over 70 languages, and instant messaging.
6.    Photomath
As for many students, math has been a hard puzzle kind of the subject. Although the age or standard it has been challenging. Such hard days are over as you can be able to learn and able to solve any kind of complex math problem easily by use of this application that enabled by the educational software called Photomath. Statistically, this application has been listed as one of the best for students to learn math.
The learning process employed in the Photomath is simple, pretty and hopeful. You can take a picture of the handwritten or even printed question. Then the application by itself will be able to teach you on how the math problem can be solved step by step by explaining and giving instructions. The Photomath app features multiple mathematical solving methods, animated instructions, exact calculators, interactive graphs, scan printed or handwritten math problems. And there is no need of internet when using this app, making it to be cost-effective.
This is one of the educational software that provides the scope of coding and programming in a wider field than ever. If it is not for the sake of coding. Then it would have been hard to get tech genius minds in place for the like of Bill Gates, Elon Musk, Mark Zuckerberg, and others in this world. Use of soloLearn has been a paradise to many who are doing coding. And it does not matter whether a pro or a mature as you will be facing coding practices easily and flowing with the immense collection of coding tutorials cutting across all the java, swift, Javascript, Python, c++, CSS, HTML and many more.
This application is best to an area that has demand for coders, and the language used is valid in most mobile app dev. Frameworks. Anyone who can learn them will have job chances every time. The major advantages that one will enjoy when using the SoloLearn. They are an interactive community for many codes, have free mobile code editor, and have lessons on latest coding trends.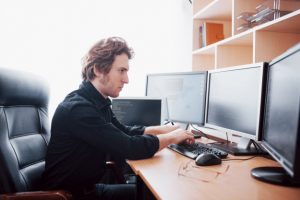 8.    Quizlet
This is one of the educational software that is very simple to use and quick learning outside the digital learning. This means that you will meet various modes for a study like learn, write flashcards, match, and test. Each of the mentioned modes here is different ways that you can use for learning topics that you desire.
The use of flashcards that you have met from many is another definition of using quality Quizlet as it has ability to promote active recall through the process of spur of memory when being in a learning process. This is one of the most effective and powerful leaning technique that is available for software schooling.
Quizlet has millions of already made flashcards in their app. And one can well create a flashcard and share it with other students. The software contains many gaming activities for you to brush up on what you are learning. And it gives continuous study reminders as checkpoints in the way to put the student on track. It features practice tests, study sets, custom images, plus audio to enhance effective learning.
9.    Kahoot
Mostly, educational software that has an shared quiz has the ability to rush the process of learning hence taking it to higher levels. Students, most of the time, will be feeling aid whenever they are getting answers right. In this regard, use of Kahoot is suggested to be one of the best apps for learning for students that prefer using quizzes. Kahoot has ready-made quizzes covering all topics where a student can make a choice of the topics and able to join live quizzes with others.
The application as well enables the student to be able to make quick quizzes and challenge friends for race. Students can also use the Kahoot for ends when being offline and it is pretty simple. The teacher can create a quiz in this software and show it on the whiteboard or even using a projector. Students will be able to join by use of their respective pins and making an attempt to the questions given in the app. The Kahoot features are; it is easy to create a game, play over 200 live contests, and it hosts live quizzes on very big screens.
10.    Udemy
This is one type of education software that is perhaps among the best leaning software for students, and it has over 130 000 video tutorials offering courses of wider range from engineering, business to development. It has exiting services as it gives a student learning topics at his own pace.
Whenever you are stuck at a given lesson, there is a room of asking questions to get clarity as to get out of doubts for both students and instructors. Teaches in this software are the best as they can take you by hand up to your dream of creating and developing an app. The Udemy features expert instructors, survey creators, ability to carry out discussions and interactive learning. This is free educational software you can consider as it delivers and engages a personal learning experience to any student.
The impact of educational app has been encouraging to many people due to its use and results. The education software has been leading the app development trends for some time now as students have learned different ways of learning and getting what they learn in an effective and simple way and pace.
CONTACT