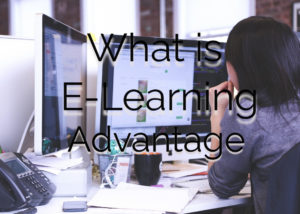 is by use of a Learning Management System (LMS).
Not only does this software enables monitoring of individual's progress but it also makes it easy for employees in the remote areas to learn about the company's vision and goals.
As a manager, you probably don't want to be left out on this, which makes perfect sense because you get to train all your employees at a reduced cost.
But to fully benefit from this program, you need to understand how it works. Did you know that there are eLearning software tools for LMS? Well if you didn't, you have come to the right place. This guide will try to simplify things for you.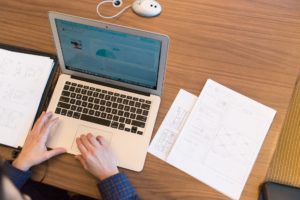 WHAT IS E-LEARNING SOFTWARE PROGRAM?
The primary purpose of e-learning tools is to create and distribute educational content. The software allows trainers and learners to combine and arrange content, add animation and response clues and store e-learning content for future use.
In short, e-learning software provides the necessary tools to create online courses and teach them. Some software like LMS can manage the different aspects of e-learning.
Here is a list of eLearning software solution useful for LMS.
TalentLMS
Top of our list is talent LMS. It is a cloud-based eLearning software that suits cooperate learning programs for staff, customers as well as partners of a particular company.
This specific learning software offers a solution to suit your branding and workflow needs. You are not just limited to one content, and the good thing is businesses of all sizes can use it.
Features of this online learning software include video conferencing, notifications, user profiles, and course selling among others. Using Course Authoring and Course catalog, one can easily create and distribute courses respectively.
SmarterU LMS
For large companies with many employees, this will be a great solution since you can offer lessons for 500-10000+ learners.
You can use this eLearning software for employee training, compliance training, and customer training. And the good thing is you can use it on a variety of browsers such as Google Chrome, Mozilla Firefox and Internet Explorer.
The training could be live online, documented or even in person. This may not be a free eLearning software, but it offers excellent solutions for a company.
Docebo
Unless it's your first time using the learning management system, you have probably heard about this eLearning software.
It is among the leading LMS solution that offers easy to use training and management tools. Whether you are using it for employee training or business presentation, you can be sure that you will not be disappointed.
You don't have to learn software programming to figure out how this system support works. You can quickly familiarize yourself with it.
WorkWize LMS
Since 2001, this has been one of the best eLearning software for LMS. It offers a variety of learning courses that cover both Money laundering, health and safety issues.
It supports SCORM content, and you can give training to a large group of people of up to 500000 employees.
Workwize ensures that the employees know their specific job functions and the company's expectations of them. This eLearning creation software enables users to create and distribute content online easily.
Path LMS
If you are looking for a software solution that offers a lecture-based learning application, this is the right choice.
With this solution, you can manage all your content such as conference recordings and recorded lectures in an easy to use digital library. Path features built-in course authoring, e-commerce, Mobile learning, and blended learning. It is SCORM compliance and allows learners to create their portals.
LMS is the best staff training program that every manager should take advantage of. However, when it comes to choosing an eLearning software for your company, ask yourself what your needs are.
Often, a particular platform will be specific to a scenario. For instance, there are platforms for distance education, employee training, selling, etc. To determine which one is the best for you.
With this knowledge, you are ready to get an eLearning development software for your company. In case you are wondering where to get them from, you can search for e-learning software free download online. For any inquiries regarding LMS, tutorroom.net is here to help.
CONTACT