Whiteboard Software are vital in this world. In the previous days, people have to use whiteboard to clearly show what they want their students to see. But in these days, the traditional whiteboards have gone due to Covid-19. If this pandemic has gone, we would not use it just because the world is so much developed that we do not need to use the traditional whiteboards. Instead of it, using online whiteboard software give us much free time.
Whiteboard software are too much helpful in helping us to do what we want. In the previous days, we have to breathe in the dusts coming from chalks while writing on boards. But today, we do not need to breathe in those health-damaging things. All we need to do is to click our mouse and draw what we want to draw. Moreover, whiteboard software are helpful to improve collaborative processes when working remotely.
For teamwork, teams can work on a whiteboard software and visualize everything they do in real-time. To boost the efficiency of online meeting and ad hoc collaboration session, the whiteboard software are the best. Moreover, these whiteboard software enable you to do a workshop completely digital and remotely. Moreover, they help the best to foster the creativity of your teams when working digitally.
What is the important idea behind a whiteboard software? The important idea of a whiteboard software is to provide teams with a whiteboard on which they can work digital, from everywhere when they are online. The purpose of a whiteboard is to visualize thoughts, concepts, write down ideas, explain and teach, to plan and create in the group and many other things. But in using whiteboard software, you can easily do it all with the same purpose without the limitations of a real whiteboard. Indeed, the actual whiteboard is limited by space, the number of things which you can add and is only available to the people who are in the same room.
Whiteboard Software is the first thing that comes to mind when talking about team collaboration. The original collaboration tool, physical whiteboards, helps them in brainstorming ideas, planning forward, drawing mockups and explaining information to the co-workers. Especially in this period during Covid-19, those whiteboard software helps the best in team collaboration and tutoring all across the world. The traditional whiteboards only works when your team are in the same workplace or the tutors and the students are in the same situation. As work becomes more remote, whiteboards are being replaced by their digital equivalent.
As more and more businesses are supporting remote work, the employees do not need to show up at the office every day of the week. These whiteboard software would help the best in helping you to get your job done. If you have offices across the world, those whiteboard software help the best to get your work done. If you are a tutor teaching online across the world, those whiteboard software would help the best.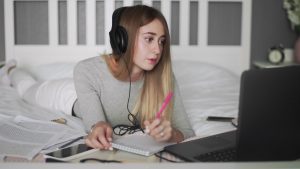 Here are a list of the best 10 whiteboard software in the world.
TutorRoom
When talking about whiteboard software, TutorRoom is simply the best. Because of its fair price to performance, it is the best choice whenever we talk about whiteboard software. TutorRoom is a fully-made, pre-built online tutoring platform that is perfect for any school whether may be big or small. By the reviews by customers, TutorRoom is a great educational technological solution for online tutoring.
TutorRoom provides a simple and effective online virtual whiteboard that has all the necessary features that support learning in all subjects. Whether it may be a language, a science subject, a team collaboration or a job training, the whiteboard software of TutorRoom helps the best. The quality of this whiteboard software is high together with message window. If you want to upload a PDF or a photo, it supports well. Students or teachers who want to make video recording can easily record videos. It has slide saving, pen tools, drawing tools and color swatches.
A good whiteboard software should ensure that it is working properly and it has the best whiteboard online tool. It should be easy to use without a lot of problems occurring. TutorRoom includes all of these benefits. TutorRoom whiteboard software has got a tons of good feedback. So, it gets the first to recommendation when talking about whiteboard software. Moreover, TutorRoom gets a ton of good feedback as a partner of New York University.
Microsoft Whiteboard
Microsoft Whiteboard is one of the best whiteboard software that cannot be left when talking about top whiteboard software. Microsoft whiteboard is a freedom digital canvas where people, content and ideas come together. You can use whiteboard for collaborating with your team to accomplish many activities – whether your team is in the same place or in multiple locations. The team members can work collaboratively using their own devices.
The activities of this whiteboard software includes running effective meetings, brainstorming, team spirit planning, project planning, problem solving and continuous improvement and incident management. This whiteboard software was born after Microsoft's acquisition of the Intentional Software, a company by former chief software architect at Microsoft, Charles Simonyi. The whiteboard software allows teams to collaborate from any part of the world by logging into the whiteboard software application. You can keep your whiteboard software safely in the cloud and it is ready to use whenever you return to it whether you are using the same or another device. You do not need to take photos of your whiteboard software or mark them with "Do not erase."
Microsoft whiteboard software is user friendly and it can be used using whiteboard software application on the browser or download a Windows application or even an iOS application. If you own a Microsoft Surface Stylus, you can easily use it for sketching or making flow diagrams on the whiteboard application. All in all, whiteboard is a reliable canvas for teams to work and collaborate on.
Google Jamboard
Google Jamboard is a digital interactive whiteboard software inspired and developed by Google to work with Google Workspace. That Google Workspace was formerly known as G Suite. It was officially announced on October 25, 2016. That Whiteboard software has a 55'' 4K touchscreen display and can be used for online collaboration using Google Workspace. That display can also be mounted onto a wall or be configured into a stand. The Google Jamboard has an operating system that coincides with Google Workspace ecosystem. Any service compatible with Google Workspace can also be performed on the device.
This whiteboard software was released in May 2017, and retails for 3,999 Euro or about 5,000 USD with a 600 yearly support fee. Jamboard enables users to sketch your ideas into whiteboard style as it was built as a digital whiteboard for your office space while benefiting from the access and connectivity of an interactive canvas. Users can easily drop images, add notes, and pull assets directly from the web while collaborating with team members from anywhere. Jamboard unlocks your team's creative potential with real-time co-authoring whether your team is in the same room using multiple Jamboards, or across the world using the Jamboard app on mobile. As Jamboard Whiteboard Software is a part of the G-Suite, you can pull in work from Docs, Sheets, and Slides and even add photos stored in Drive to your whiteboard software.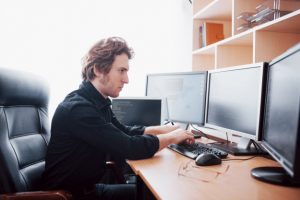 Miro
Miro is available on any device and on the web. It is a software as a service application with real-time collaborative whiteboard features. The service is hosted on miro.com and formerly on realtimeboard.com. The whiteboard software project started in 2012 and was featured among the top five applications on Product Hunt. In 2020, Miro raised a 50 million USD Series B funding round led by Iconiq Capital. If you are searching whiteboard software for teams of any size, Miro whiteboard software is one to choose. There are over 20 million people using that whiteboard software. Miro helps remote teams develop ideas, collaborate like they are in person, and connect as humans. This whiteboard software has over 250 ready-made templates and over 60 powerful integrations. Miro whiteboard software is perfect for brainstorming and whiteboarding. For good collaboration, they have their offices all across the world, in San Francisco, Los Angeles, New York, Amsterdam, Austin, Berlin, Munich, London and Perm.
Miro whiteboard software is fast and free. Moreover, it is simple-to-use and was built specially to help you collaborate with others anytime, anywhere. The infinite canvas of this whiteboard software gives you the freedom to choose how you use it to work with your team. You may be hosting a digital brainstorm, documenting a meeting, teaching a class, or managing an agile workflow, or whatever you do, this whiteboard software help you the best to do endless whatever you want to do. With Miro whiteboard software, you can go from brilliant idea to finished product with ease.
Mural
Mural is a great whiteboard software for design teams with geographical barriers between them. It is a collaborative whiteboard software for team brainstorming and mind-mapping. This whiteboard software is an easy-to-use whiteboard software where a team of people can draw, add notes, pin images and files. It is so user-friendly that teams can interact with one another in real time. The broad file support and templates of Mural whiteboard software is excellent.
But there are some weakness such as its high price and missing support for interactive charts and reports. Mural is a fast and flexible whiteboard software for collaboration, and some of its closest competitors offer more than just a virtual whiteboard software space and do not have specific differentiating features like Mural whiteboard software.
Mural whiteboard software is user-friendly and it is available on the web and for Windows and mac OS system. Mural whiteboard software offers mobile applications for iPad, iPhone and Android devices too, but they are not quite as fully featured as the desktop and web applications. For instance, you can view and edit Murals, create stickies, draw and run polls and timers on mobile whiteboard software, but you cannot get every feature for adding content to your whiteboard software as the desktop and website versions.
The mobile applications are more than sufficient for viewing content and participating in a brainstorming session, but if you are doing heavy-duty work with Mural whiteboard software, you are better to use one of the desktop or web applications.
Crayon
Crayon is a fancy whiteboard software that is quick and easy to collaborate on. There are many digital whiteboard software in the world, but among them, Crayon is one of the easiest whiteboard software to use application. To start drawing this whiteboard software, all you need to do is just simply to start drawing like any other drawing application. Crayon whiteboard software allows you to use a variety of colors, so you can use a simple tip, such as specifying a color for each person. For texting anything you want to text, you just need to double-click anywhere to open a text entry box and the text will be printed on the canvas.
Canyon whiteboard software is also perfect when you need to quickly use a whiteboard with your team and this is one of the great, unregistered collaboration tools that you should bookmark for future use. To use this whiteboard software, it is easy to use. All you need to do is just to go to their website, enter your name and meeting room name and share the link with your co-worker and voila and then you are in a live whiteboard session with your teammate. And you do not need to install or download any software or lengthy sign-up processes.
Crayon whiteboard software allows you to click and drag on the blank canvas to start drawing. You can also double-click anywhere to open a text box to type in. Crayon is one of the simplest digital whiteboards out there and is perfect for those quick and random brainstorming sessions.
Witeboard
Witeboard is also a whiteboard software as quick and easy to use as Crayon with some cool features. The biggest drawback of using a digital whiteboard software instead of a physical one is the difficulty of drawing shapes and designs using a mouse or a trackpad. Witeboard solves the problem as its "shape detection" feature which automatically turns your messy sketches into perfect circles and rectangles.
The drawing on the touchpad or mouse is incorrect by hand drawing on the witeboard. But when you draw the rough shape of a circle or rectangle on withboard, it automatically turns your drawing into a perfect circle or rectangle. Instead of a whiteboard software filled with ugly shapes, you will get a nice looking whiteboard software.
Witeboard also saves all the tables you have drawn in your browser's cache, so you do not have to remember to link or search again. Moreover, these tables will be deleted if you clear your cache. Witeboard whiteboard software is easy to use like Crayon, even if you want to add other additional elements. However, it does not have the following notes, section or any system to record any comments.
There are some other features Witeboard whiteboard software is good at. And these includes changing languages, ability to turn the whiteboard into a blackboard, and save your whiteboard sketches as an image.
Conceptboard
Conceptboard is a simple whiteboard software. They claim themselves to become your collaborative workspace where teams from all departments can get together to get things done. Whether you are working in marketing, product development, strategy or project planning, Conceptboard gives you the much needed whiteboard software to collaborate and bring ideas together. Whether you are working on product packaging or coordinating multiple projects, this whiteboard software lets you speed up the review and approval process.
The ability to mark up files and add comments helps in gathering and compiling everyone's feedback quickly. The team members, and the students can add files, images, documents, screenshots, pin sticky notes and work in real-time inside the whiteboard software so that everyone is on the same page.
Using Conceptboard whiteboard software, you can easily markup files and add comments and this helps in gathering and compiling everyone's feedback quickly. Inside the whiteboard, team members can add files, images, documents, screenshots, pin sticky notes and work in real-time so that everyone's on the same page.
Concept whiteboard software has ever-expanding whiteboards, so you can add much content as you like. The most advantageous fact is that whenever you are done with your work, you can safely share the link to your whiteboard with people inside and outside of your organization anywhere, anytime, and on any device.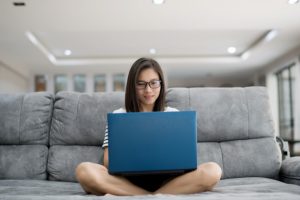 Whiteboard Fox
Whiteboard Fox is another quick, no-frills whiteboard software that offers a quick virtual board to collaborate with co-workers and friends. You can just simply start this whiteboard software, clicking on "Start Drawing", set permissions and you are good to go. Once you are in, you would find it easy to do presentations with a whiteboard software with grids to help you draw easily. The drawing tools are simple with options including – draw, erase, move, zoom and the ability to add images and text to the board.
Users can also click on the "copy all" button to grab everything added to the whiteboard and paste it onto your note-taking or any other application. Whiteboard Fox is a whiteboard software for those who want to have something readily available at all times and just gets the job done. Since it is a fast syncing whiteboard software, changes you make are relayed to other participants within a few seconds. Moreover, since it is tablet friendly, you can just simply use pinch-to-zoon gestures and your tablet's stylus pen if available.
With the help of whiteboard Fox whiteboard software, businesses and educational institutes can collaborate and share ideas with remote individuals in real-time. Hosts can control user access on the whiteboard, setting up restrictions to view or edit data. Users can draw or write on the blank canvas and share the link with team members through email. The solution helps instructors sync data, enabling the audience to view changes or updates in real-time. Hosts can control user access on the whiteboard setting up restrictions to view or edit data. This whiteboard software also allows performing freehand drawing, embed photos, add text and replay videos. The solution helps teachers to organize classes for remote students and emphasize the content on the virtual whiteboard by using highlighters and pinch-to-zoom gestures.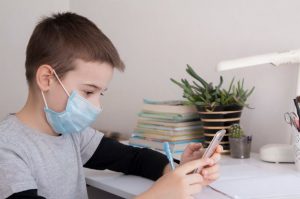 InVision Freehand
InVision Freehand is one of the first online whiteboards truly made for everyone. From product managers and marketers to recruiters and engineers, Freehand whiteboard software makes everyone feel easy at home from the first time and it is worth trying. Whenever you are brainstorming, planning or facilitating a meeting, you should spend more time contributing than figuring out how to contribute.
The collaborative whiteboard software would help your team to work best through design ideas in real time. Freehand of InVision lets you rapidly capture feedback throughout the product design process in a real-time, flexible and collaborative way, all contained in your desktop or mobile browser. You could spend less time exporting work into presentable formats and more time creating meaningful experiences for users in collaboration with your team.
Freehand whiteboard software lets you brainstorm ideas and solutions collaboratively. It is an endless whiteboard with built-in commenting that everyone can add to all at once. You have the freeform creative style that paper gives you alongside the collaboration and backup that a digital tool offers.
Freehand whiteboard software offers some variety when it comes to the design elements within the product. Moreover, this whiteboard software offers flexible and customized pricing to scale across your organization. Their offering is based on a variety of factors, including number of seats, priority support and training and enhanced security. With the InVision Freehand, you can also integrate with Microsoft Teams.