Top 10 best LMS in the US
Today, there is an increasing demand for learning management systems due to the revolution of eLearning. Learning management systems helps schools and colleges to offer online tutoring, businesses to train their employees and for tutors and teachers around the world to track their students' progress. With the introduction of various learning management systems, it is important to choose the right one. When choosing, you need to consider the features, support they offer, customer type and pricing models.
If you are looking for the right learning management systems, do not worry. Here is a comprehensive guide to the top best lms in the US.
1. Docebo

Docebo
is a highly reputable learning management system among the top companies in the US. It comes with a 14-day trial whereby you can schedule a demonstration to learn how it works. The features include video conferencing tools, integration with third parties and a user-friendly interface. It comes with different pricing packages to choose one that fits your organization. The learning management system is ideal for advanced eLearning solutions and high performing organizations.
2. TalentLMS

TalentLMS
offers one of the best online learning features. They include course creation, certification, and gamification. There are over 400 courses that range from sales, IT, customer service, health, communication, and workplace safety among others. One of the advantages of using this learning management system is that it allows one to edit and supplement to course. You can add videos, images, audios, tests, and assignments. You can also customize the system with your domain or logo. Additionally, you get support services throughout.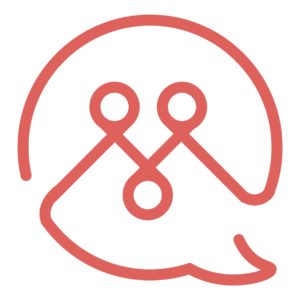 TutorMandarin
is a learning management system for online learning. The courses are available for both PC and mobile users. The advantages of using this system are that; there are qualified tutors that help you learn faster, offer full courses and you can get personalized training. Different pricing packages are available depending on what you want to learn. There is a free trial package that helps you explore the system.
4. Litmos LMS

Litmos LMS
is one of the most cost-effective learning management systems that is used to deliver online training, tracking and assessment progress. With this system, you can integrate various elements for your eLearning to suit your needs. It comes with a variety of formats and allows one to add surveys, get feedback, online assessment and quizzes. It is user-friendly, and you can customize it to match your brand. It comes with a 14-day trial and has three packages to choose depending on your budget.
Easygenerator
is cloud-based learning management software. It has been in the industry since 2013. It is mostly used by businesses to train their employees by helping them create engaging content. It is a popular LMS with over 50,000 users from different countries across the world. It is available for all operating systems, and you can download the app on your phone.

360 Learning LMS
is highly customizable and gives users the freedom to use available online content for their training. It is easy and ideal for beginners; you can access the LMS from all parts of the world as you only need a computerized device and internet connection. It comes with different formats and languages. These features allow peer to peer interaction, social and collaborative learning. It allows integration with other online learning apps and provides statistics such as attendance and task completion rates.
7. Canvas LMS

Canvas LMS
is one of the best LMS that allows customizable designs to enable users to learn or educate in the right way. The app allows communication between the tutors and students through the various features. Students can submit their assignments and paperwork easily to their tutors. Additionally, they can get notifications, get learning materials and merge their account to the various social media platforms.
8. Moodle
Moodle
is a free lms software download that is used by schools, colleges, and organizations around the world. It provides an open source lms for business. It is customizable, secure and scalable. As a new user, you get a free trial and 24/7 support services. It is one of the best lms that is compatible with all platforms that include Windows, iOS, and Android.
9. Loop

Looop
is an easy learning management system that allows one to conduct employee training anywhere and at any time. It allows face to face meeting, can be viewed on any device and it ensures compliance with your business. With the forma lms, you can report, track and analyze your employee's performance efficiently.

ProProfs LMS
is one of the best lms for flexible and personalized tools in the market. It provides tools for training and testing. The training offered includes corporate training, compliance, employee training and safety training in the workplace. With this lms, you do not have to create your content as all the content you need is included. You can start training immediately you have the lms.
The above list contains the best learning management system in the market and finding one should not be difficult. It is essential to know the needs of your organization and choose the one that matches those needs. From the list, it is clear that
TutorMandarin
from
Tutorroom
is the best learning management system.