Introduction
While most people here think of education, they envision teachers standing in the front of classrooms filled with students. But even so, when the Coronavirus pandemic significantly altered the way a lot of people do most things (which include learning), the future of education began to take a different shape. Students can now experiment with different learning mediums as the concept of education has evolved dramatically over the last few years. By using the internet instead of traditional classroom teaching, online learning has affected the way students learn. This is a more self-directed method of learning in which students are not considered necessary to be available at a particular location at a particular time. Because of the flexibility provided by online learning, it is more accessible to individuals who are unable to devote to a set period for attending a class.
Within the last few years, the concept of traditional education has shifted dramatically. Being physically present in a classroom is no longer the only way to learn — not with the growth of the internet as well as new technologies, at any rate. Most people around the world now have access to a high-quality education whenever and however they would like, as long as they have access to the internet. The world is about to enter a new era: the revolution of online learning. There is no need to dismiss the suspicion surrounding online education. It's difficult to comprehend the idea of abandoning the traditional classroom, especially when confronted with this vast space known as the Internet. Even so, this is not a reason to avoid this alternative choice, which also has demonstrated to be reliable and valid for many students. Whether a person is a young teen or an adult, online learning is a wise decision. As a student, this can be an effective method for honing their skills in a complex topic or learning a new skill.
Contents
Reasons Why Using Online Learning Software is The Future of Education. 1
What is an Online Learning Software?. 2
5 Reasons Why Online Learning is The Future of Education. 2
Final Thoughts and Conclusion. 4
What is an Online Learning Software?
E-learning authoring software is another name for online software or E-learning software. This is due to the fact that the original objective of e-learning toolkits is to author, or create, educational assets. Numerous different types of software which handle different aspects of e-learning are also available. Larger learning management systems (LMSs), for example, automate the administration, testing, tracking, and reporting of learner progress through the use of online courses. E-learning software is more limited in scope: it provides the tools required to produce those online courses in the first place.
So, how does an online learning software works? The creation (or authoring) of an online course is followed by the distribution of the course. Course designers can create a virtual environment for every course using eLearning software. Platform administrators will monitor courses, products, and the platform in the administration environment. The environment is also intended to provide the best possible consumer and learning management experience for the organization and company that operates the platform. End users, such as teaching staff, lecturers, trainees, students and learners, interact with the subject matter and courses, as well as with one another, in the frontend environment. The design of this environment is centered on creating a positive consumer experience for both the person taking the course and the person evaluating it.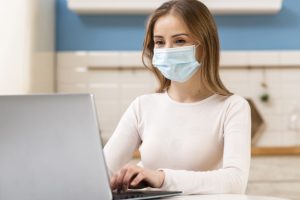 5 Reasons Why Online Learning is The Future of Education
Online learning, also known as eLearning, is becoming more popular in 2022, but the big question is whether it is the future of education. Since far more people are incorporating the online learning model, the traditional teaching and learning model is gradually being phased out. Online learning has progressed to the point where everything that people are doing in the traditional or physical learning model has been fully integrated into the application. Online learning has made learning much quicker and easier for students. People can now learn from anywhere and receive a high-quality education. To obtain online education, a person only needs access to the internet and a smartphone or laptop. Online learning is beneficial not only to students, but also to teachers. It enables teachers to reach out to a larger number of people and promote learning without leaving the comfort of their very own homes. This enables the teachers' level of stress to decrease, allowing them to devote more time towards other aspects of their lives. Online learning is a challenging task for both teachers and students, but it is one that is likely to persist. Here are the five reasons why everyone should be prepared for the new reality.
1.      It Allows for A Customizable Learning Experience
A one-size-fits-all approach to education is bound to fall short of some students' expectations. Students who have the ability to design their own virtual education environments have more freedom in selecting courses that suit their individual learning styles. This benefits both learners and educators by delivering creative new ways of connecting and learning, as well as opening up new opportunities for students to make better learning experiences. The flexibility provided by online learning can assist a student in studying at their own pace. Furthermore, online learning can be tailored to the student's learning ability level and other specific needs. In general, online classes accommodates far fewer students than the traditional classes. Most online classes allow a single student for a specific class, which allows for more engagement between both the teachers and the students, which helps to improve the student's learning experience. When compared to traditional learning, online learning provides faster feedback, allowing adjustments to be put in place much more quickly. Online learning provides greater access to a variety of materials such as photos, videos, eBooks, and so on. But when it comes to online learning, lecturers and educators can even incorporate other formats into their teaching sessions, such as discussions and forums, to help elevate the learning experience. This additional content can be easily accessed at any time from a variety of online platforms, allowing teachers to deliver versatile and custom-made classes.
2.      Online Learning Is More Cost-effective Solution Than Traditional Learning
There are numerous costs associated with providing education in school buildings, ranging from maintenance and repairs to commuting and infrastructure. Such expenses can be a hindrance for local governments that are constantly slashing their budgets. Online learning provides schools with the opportunity to reduce the physical footprint of their buildings, provide flexible spaces for learners to study in different models, and decrease the overall for already overstrained funding for schools. When compared to traditional classroom instruction, online learning can be easily accessed at a lower cost, making it much more cost effective to a big group of potential applicants. In addition, when it comes to online classes, the students have a variety of payment methods to choose from. In general, the students have the option of paying for the classes in installment payments or paying for a specific course. This provides a pathway for better budgetary control. Many candidates are even good enough to qualify for certain special offers and scholarship programs when they choose online classes, which is why the price for such classes is typically not very high. Aside from the cost of the class, students save money on commuting to their class location. The class materials do not need to be purchased because they are commonly available online for free, keeping the money investment to a minimal level.
3.      It Is Flexible and Accessible
Because they are not bound by a set schedule, students have the freedom to multitask their careers and school. In a traditional classroom environment, class meeting times are fixed, and students have no control over them, forcing them to plan their time schedule around these dates. Most people who would choose online learning have other commitments and prefer this style of learning because it allows them to control how much time they devote to their various projects. Students have the freedom to learn from wherever they want and whenever they want now that they can learn online. That would be far more convenient than having to sacrifice several hours of their day for daily commute or being stuck in traffic while physically going to school. Online learning allows students to learn educational concepts from the comfort of their own homes. Online learning also provides students with the opportunity to continue their education later in life. For example, if a student works full-time at a company but wishes to pursue studies in an area of interest, they do not have to consider quitting their job or having difficulty finding time to allow the studies. They don't have to juggle their jobs and trying to learn something new when they use online learning; they can do both at the same time.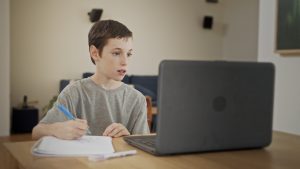 4.      It Offers a Wide Selection of Programs
The world wide web space is vast and nearly infinite, allowing for an endless wide range of subjects and skill sets to be taught and learned. With the internet's spread and development, a growing number of schools, colleges, and universities can be found trying to offer a number of online versions of their educational experiences tailored to the applicants' various ability levels. There is a wide range of higher education learning programs available to potential students, ranging from traditional university courses to online schools for specific careers. There are an infinite number of skills and subjects to teach and learn in an environment as vast and wide as the internet. An increasing number of universities and higher education institutions are providing online versions of their programs at different levels and specialisms. There are courses for every type of student, from composing music to quantum physics. Studying an online program is also a brilliant way to obtain a widely accepted certificate, diploma, or degree without ever setting foot on a university premises.
5.      The Retention Rates Are Higher
Several studies have found that when learning is done online, retention rates are much higher than when learning is done in traditional ways. This could be due to the fact that taking online learning courses reduces pressures and sources of stress. Students can typically learn notions through their own pace when using online learning. Furthermore, the course material given to learners is available to them for the rest of their lives and can be accessed whenever they want to freshen up their memory.  Another factor contributing to higher retention rates in online learning is the enhanced learning experience. Online classes provide a much better learning experience because each student is allowed to participate in learning activities at their own pace. It enables students to receive education while remaining in a pleasant environment. This exhibits a positive outlook in the students while they learn. Students would not be overburdened with information, which can be hard to process at key moments, if they participated in online learning. Students will have more energy to attend classes and will be in a better mental state to fully comprehend the classes because they would not have to worry about trying to fit in class timings, commuting, or making adjustments to their personal schedules.
6.      Students Gain High Quality Student-Tutor Interaction
One reason why online learning is the future of education is that communication between students and mentors are of higher quality. This occurs as a result of the teachers' access to a variety of teaching methods and materials. Online classes, as opposed to traditional classes, enables the educators to interact and communicate one-on-one, allowing them to recognize each and every minute concerns expressed by the student. Most online classes use live broadcasting to conduct courses, and there is frequently a limitation on the number of students who can enroll in a given class. This virtually guarantees that each student receives sufficient attention while learning, and that the instructor has sufficient time to offer advice on specific learning concepts. This, in turn, improves the overall educational experiences, which is the key focus when enrolling in a class to learn something new. One of the advantages of online learning is the ability to discover new resources which go beyond traditional classroom lessons. Students and teachers are coming up with different manners to complement lessons and online courses with tutors and other similar learning resources. But even so, this is yet another area where there is a substantial economic divide, as parents with higher incomes are much more comfortably able to pay for lecturers. At the same time, students from less fortunate households have little or no access to this personal, often expensive, resource. As online classes continue to expand, it will be critical to find strategies to provide these services to all students, regardless of ability to pay.
Final Thoughts and Conclusion
These are just a few of the reasons why students nowadays genuinely think online learning is on par with or superior to traditional classroom learning. Every student must carefully consider their different circumstances and make a decision based on their objectives and aspirations, and while this alternative to traditional education is not for everyone, it is still a more convenient method with virtually endless choices available for international students all over the world. More educational institutions are turning to online platforms for student learning rather than traditional methods of teaching. The points mentioned above are just a few of the many reasons why online learning is gradually over time capturing the educational industry. Before deciding between online and traditional learning, a student should consider their personal situation, goals, and needs. The learning options available through online classes are vast and can be used by almost every individual from any area of the globe.