In the past few years, the e-learning or online learning has advanced significantly and changed the surface of modern education. People have preferred the online learning rather than the traditional learning because the online learning is much cheaper, more effective and do not require as much time commitment as the traditional learning.
People love the ability to have freedom in being able to take control of their academic life and learning at their own pace without feeling the need to rush to meet deadlines in a short period of time or worried that they might not make in time for class. These platforms with online classes offer users everything they need in one place: lectures, resources, trainings, opportunities to meet with other users and get live feedbacks from the instructors. It is also an excellent way for the users, teachers, and students alike, to monitor progress. Additionally, online trainings are considerably cheaper than going to universities and colleges. So, the popularity of online training platforms has taken over people's heart by the storm.
It is not just students who have taken a liking to the use of online training platforms. More and more companies and organizations are beginning to recognize the benefits of online trainings and starting to use online platforms and implement systems to train their employees. That means employees don't have to go through long lectures at work or click through the presentation slides on their work desk anymore. The company can also manage with ease to give lectures and trainings using the technology.
Online learning has become more diverse than ever. From students to employees to company executives, many choices are available for them choose. For example, if they want to learn a new language, they are just one tap away. Or if users prefer more technical courses and trainings, they can choose whatever it is on the platform.
In less than six months, the global pandemic has brought big shifts into people's life. It has brought negative impacts to people's life around the globe but one of the silver linings of this horrible pandemic is that it has changed how students and office workers are getting educated.
Definition of Online Training Platform
An online training platform is a platform that is designed for learning in a webspace, or portal filled with thousands of different educational contents and resources on subjects with various kinds of topics. Users can choose according to the topics or subjects of their liking. Some courses are often free, and some require payments to get access. Sometimes, users can take a short and fast course, and other times, they can take long and detailed courses which they will need to commit more time. These courses are typically uploaded to the platform by teachers or content creators of the institutions that users are signed up with.
Addition to this, companies and instructors are able to track their student's progress through the course materials and the data and information are all neatly organized in one place. Furthermore, users also have an option to socialize with each other on the platform. Therefore, it is not that different from going to school like old days. The only difference is that they will be doing it from the other side of the screen.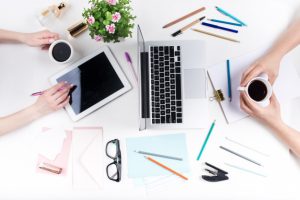 Major Advantages of Online Training Platforms for Employees
Online training is the art of transferring knowledge to anywhere in the world through the internet to a target audience who chooses to study a specific subject. The online training programs offer a wide range of benefits that are relevant to every industry, education institutions, business, and employee around the world. Here are some examples of the advantages of online training to show how it helps to improve an employee's professional skills.
Convenience and Flexibility


Working on a 9-5 job five to six days a week can take a toll and suck out a lot of energy from an employee. They would barely have time to rest if they were to commute and take classes to improve themselves outside of working hours. One of the key benefits of online trainings is the flexibility that the employees get. They can access the courses anytime, anywhere and any device, whether it's a phone or a laptop or a computer. The only requirement is the internet connection. The employees can make time and choose to take their class during their coffee breaks at work, they can learn while they commute, or they can even choose to learn on their couch at home. Since they have the comfort of working from home and can take control of their own schedule like this, they learn more and have more retention of what they've learned.
Easy on the budget and Affordable


Usually in traditional learning, in addition to tuition fees, people are still required to pay the facility fees, physical training material fees and they also can't forget about their transportation. With all these heavy costs combined, it can put a dent on the budget. On the other hand, online learning cuts off all the travel expenses, materials expenses which include textbooks and other stationaries. In comparison to needing physical materials, online training provides learners materials with documents, pdfs and video files that can saved in cloud storages. So, users can carry their materials everywhere they go and access anywhere they are. Reference videos, course materials, progress reports and examination scores can be saved and viewed multiple times online. Moreover, a lot of trainings provide certificates online in a printable format at the end of the course, so they have proofs that they are qualified.

Self-driven and Self-paced Learning


Not everyone may have the same level of knowledge, skills, and experience at the beginning of the training program. As each person has different levels of absorption, some employees might learn quicker, or some might learn slower than others. Some might be already familiar with a certain part of the training, so they don't want to repeat something they already knew and waste their time. Being able to learn on their own pace according to their own learning needs is one of the key benefits of online trainings for enterprises. This means employees don't have to learn from restricted trainings. They won't be put under unnecessary pressure of trying to catch up with others and lag behind. This way they will be more motived to learn and easier to retain what they learned.
Progress Tracking and Measurable Results


Online training platforms usually has systems to track progress and draw out detailed reports for learners and teachers alike. With the training taking place online, it is easier and quicker to pull the data needed and measure its effectiveness. Information like course completion rates, forum activities, grades assessments and the time taken to complete a course are all put together in the form of reports. Therefore, teachers will know which student is lacking or which student is doing well in their trainings and adjust the course materials according to their needs.
Immediate Feedback and Support from Professionals


Online trainings are incorporated with quizzes and activities; employees have access to immediate feedbacks. These quizzes can offer multiple choices and open-ended questions and give employees constructive criticisms, so whether if they "right" or "wrong" answers, they are informed immediately and have the opportunity to go back and correct themselves or they can move onto the next quiz. One of the key benefits of online training is that employees can learn their own pace while having support from experts on the subject matter. Employees have access to live guidance like question and answer features, forums and webinars that can be recorded. Well qualified professionals and experts are always moderating forums so if anyone needs any help, they are online to support the users and give timely feedbacks. This one-on-one contact ensures that employees won't be left out on anything.
Information and Knowledge Retention


Online courses help employees retain and remember information and knowledge with attractive user interface, pictures and videos, movies, animated descriptions and gamifications and stimulations of the quizzes. Learning with visually pleasing images and videos improve the learner's performance allow them to have visual examples, enabling them to interact and digest information on their own pace. This interactive online course allows employees to practice new skills with fun ways and being exposed to well-displayed information leads them to better understanding and learning and absorbing content more than just sitting in class and taking notes through long lectures.
Group Learning and Community

Although it is the most ideal, but not all trainings are one-on-onehttps://tutorroom.net/en/best-apps-for-teachers/the-worlds-top-ten-online-training-platforms-for-enterprises-2021/ trainings. There are also collaborative learnings, and it also has its benefits. In some cases, it is more beneficial as it allows learners to learn while interacting with other learners. Learning can sometimes be lonely, but it can be avoided with group learnings and establish a social relation with other employees. Through features like discussion forums and live tutorials, employees have access to interacting with other learnehttps://tutorroom.net/en/best-apps-for-teachers/the-worlds-top-ten-online-training-platforms-for-enterprises-2021/rs. This also develops employee's soft skills and social interactive skills. Engaging with other employees fosters team culture and collaboration which allows them to pull each other and improve together which make more enjoyable training journey.
Serves Flexible Lifestyles and Easy Accessibility


Every employee has their own unique lifestyles and not everyonhttps://tutorroom.net/en/best-apps-for-teachers/the-worlds-top-ten-online-training-platforms-for-enterprises-2021/e learns the same. Some may like note taking but some may prefer to learn from videos, and some may find more interesting to learn through games and quizzes. So, providing trainings in various forms contents like videos, games, case studies that can be accessed what it works best for them, improves overall employee's morale too. In a fast-moving world, most employees are familiar with technology, and everything is readily accessible. Downloadable course materials, online tutorials that can be replayed numerous times and quizzes and assessments that can be taken anytime, help the employees learn better and enables them reach their goals faster
The World's Top Ten Online Training Platforms for Enterprise in 2021
Online training has even become more relevant nowadays as people are forced to work due to the unprecedented events because of COVID-19. These are the top ten online training platforms for employees to improve their skills while they are holed up in their homes.
Skillshare is one of the best popular online training platforms with its massive library containing a collection of over 27,000 classes that are divide into three categories; Thrive (Lifestyle, Productivity), Build (Business Analytics, Freelance and Entrepreneurships, Leader and Management, Marketing), Creative (Animation, Film and Video, Music, Creative Writing, Photography, Web Development, and more). Skillshare offers users both a premium membership and free membership. Users can have 30-days trails and decide if they want to pay for the platform or not. Premium membership offers unlimited access to all courses while free membership offer access to 2000+ classes.
Mindvalley

Mindvalley's library consists of over 50 courses or quests that is taught by the top experts in the fields of expertise: CEOs of large companies, best-selling authors, coaches, entrepreneurs, international speakers, and many other experts. The quests are divided into different categories: Mind, Body, Soul, Career, Entrepreneurship, Relationships, Kids, Teens and Parenting, and Performance. Each quest lasts 30 to 50 days, and it usually takes less than 20 minutes a day to complete a video-based lesson and a practice exercise. Mindvalley offers 7-day free trail and costs 499$ per year with the unlimited access to all courses on the platform.
org


Brilliant.org is an online platform that focuses more on the Science, Math and Computer Science. The courses are designed for both children (starting from age 10) and adults. 7-days free trails in available for users to try out and Brilliant offers monthly and yearly subscriptions that includes unlimited access to all courses on the platform and thousands of quizzes across all topics.
LinkdedIn Sharing


LinkedIn Sharing is a platform that offers users access to all the contents on the platform with a single month subscription. The courses consist of bite-sized modules that help absorb information better. LinkedIn Sharing also allows users to download contents that can be viewed anytime which makes it convenient for users. Users are free to test out the platform with 30-day free trials and can choose to subscribe monthly or yearly.
MasterClass


What make MasterClass different from other online training platforms is that MasterClass is famous for having courses taught by world-famous experts and celebrities. Masterclass may not offer free trial period, but they offer unlimited access to all courses with just $15 a month. Each course consists of an average of 20 lessons and each last around 10 minutes. Classes include high-quality video lessons, assignments, workbooks, and community activities. It also allows users to download the contents for offline viewing through the mobile application.

Udemy is another popular online training platform that has a huge library which is home to over 150,000 courses. However, unlike the previous training platforms, Udemy doesn't offer a free trail or unlimited subscription plans, but they users can buy the courses with cheap prices starting from $9 but they can refund within 30 days if they don't like the course. Each Udemy course consists of a video tutorial that is generally 5 hours long, but some can be as short as 30 minutes and can also include additional resources, such as quizzes, practice tests, coding exercises, and assignments. Users can download any Udemy course and watch it offline at any time.

Edx.org – Edx.org is an online training platform founded by Harvard and MIT and the quality of the courses if top-notch. It is also one of best platforms that provides college-level courses. All course on Edx, except for professional courses, can be taken free. Edx offers over 25,00 courses on different subjects and users can download the contents for offline viewing. Edx does not offer free trial period as most of its courses are free and the verified track courses can cost from $50 to $300 each.

Udacity is known for having Nanodegree programs and their library is home to over 200 courses and more that 40 Nanodegree programs. Each Nanodegree consists of a series of courses on topics like Artificial Intelligence, Coding, Robotics, Mobile Programming, Business, and Data Science. Most programs can be completed in 3-6 months. Udacity offers one-on-one technical mentorship to all Nanodegree students. Udacity can be pricey compared to other online training platforms as an average Nanodegree cost between $1200 and $2400 but they also have single courses that are free.
Coursera


Coursera is an online learning platform that offers university-level courses and certification programs. They have a library that contains over 4300 courses. The courses are taught by instructors from top companies and universities such as Stanford, Yale, and Princeton. There are courses available in many languages: English, Spanish, Russian, Chinese, Portuguese, Arabic, French, German, Korean, Vietnamese, Japanese, and more. Users can try out the 7-day free trail and afterwards, they can choose to pay according to the courses they use.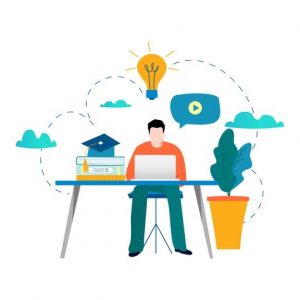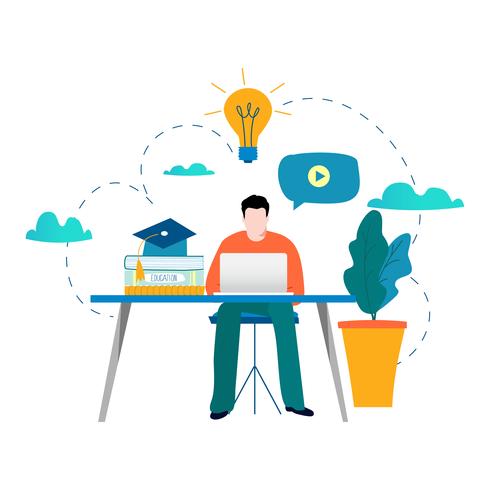 Futurelearn


Futurelearn in an online platform that offers courses from the world's leading universities. The majority of the courses are free, but users will have to upgrade their subscription to a paid course if they want a Statement of Participation or Certificate of Achievement. Users can subscribe to unlimited access with $279.99 per year that includes access to over 600 short courses.
Conclusion
Employee development training is a part of the future of the organization. Some people may prefer face-to-face trainings while others may prefer online trainings. But online training is no doubt but a huge saver to both the organizations and employees.