The world has changed a lot because of Covid-19. The world before has online tutoring platforms, but they are not vital. But, today, those online tutoring platforms are vital as it is important to avoid crowd. Thus, those online tutoring platforms are important to learn and to work these days. The digital learning days has arrived and people have to go to school in the previous days, but now, their online tutoring platforms have become their school. Online tutoring platform is the newest trend of the digital town where students have the power to learn and study online at their own chosen schedules, teachers and fees.
Moreover, online tutoring platforms bring more flexibility than traditional learning. You can have a flexible schedule with online tutoring platforms without annoying your working hours, your family time or leisure. You can learn whenever you want and wherever you want. If you are a tutor or a teacher, there are not only students who you could teach in the previous days but also students who are available because of the flexible hours of online tutoring platforms. You can not only teach students who lives near you but also students all over the world. Online tutoring platform makes no distance in education.
With online tutoring platforms, you would be comfortable with easy communication tools and re-usable online materials. Human interaction and social side of learning are very critical while learning with online tutoring platforms. With tutoring services increasingly being offered online, it is also important that your school or your business has an effective and simple delivery method for online lessons. Since the students all over the world are struggling with distance learning necessitated by the Coronavirus epidemic, there are a lot of online tutoring platforms struggling to help the students stay on the track.
Here are 15 best online tutoring platforms.
TutorRoom
TutorRoom is a famous online tutoring platform being famous for its price to performance. This online tutoring platform is being used in some famous universities like New York University, and some educational websites like TutorMandarin, and some companies like Osbay, and GameFactory to train their staff. TutorRoom offers a state-of-the-art virtual classroom. Classroom has video, messaging, PDF uploads, whiteboard tools and more. TutorRoom comes together a simple online management system for tutors, students, and headmasters.
This online tutoring platform is simply the most comprehensive tutoring management platform available today. The video calling, online whiteboard, and interactive tools are systematic and easy to use. You can schedule your classes based on tutor's availability and time zone. You can easily upload your PDFs, and PPTs to create online courses for your students. For the students, the payment is simple using PayPal. If you are a single tutor or a larger school, TutorRoom offers the Online School Management Software which people find it easy and useful.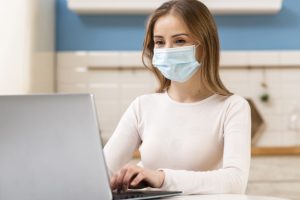 Wyzant
Wyzant is an online tutoring platform that helps all types of tutors to connect with all types of students who need their services. The tutors can set their own rate while this online tutoring platform takes 25 percent of commission. Tutor requirements are relatively loose and there are only two requirements. First is you must be over the age of 18 and second is you must have expertise in the subject are you are teaching. You do not need experience as a special requirement. It is just a plus. And the site pays the tutors twice a month. Moreover, Wyzant boasts that it has more than 80,000 instructors lined to help the students with their studies.
Khan Academy
Khan Academy is an American non-profit online tutoring platform created by Sal Khan in 2008. He wanted to create an online tutoring platform that helps in educating students. The organization produces short lessons in the form of videos. The website of this online tutoring platform includes supplementary practice exercises and materials for educators. The resources or learning materials available in this online tutoring platform is free to users of its website and app.
Khan Academy is a non-profit online tutoring platform and so its funds mostly come from donations of philanthropic organizations. Google, Carlos Slim from the Luis Alcazar Foundation in Mexico, AT&T and the Bill & Melinda Gates Foundation has donated 1.5 million USD to Khan Academy.
But indeed, Khan Academy is not a really online tutoring platform. Sal Khan intended to give supplement for the education of children, with curriculum materials designed to either bolster classroom lessons or teach something entirely new.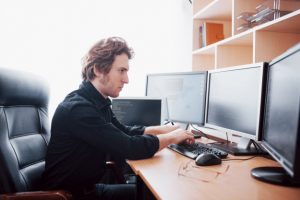 Learn To Be
Learn To Be is an American non-profit online tutoring platform. It was featured on Philanthroper.com, a website that features a different non-profit every day to encourage philanthropy as a daily habit. By this time, Learn To Be has become an online tutoring platform that has already offered nearly 40000 hours of tutoring to more than 2000 students.
Learn To Be is an online tutoring platform that students should choose if they are not capable of paying too much for their education. But if you are a person who do not want free, you can choose to pay. But this is not on-demand tutoring; and you need to fill out an application, which has sections parents, school teachers, and students need to complete, before starting. There are over 1500 volunteer tutors are comprised of knowledgeable high school students, college students and young professionals.
Skooli
Skooli is an online tutoring platform that was founded in 2014 by the team behind Learnkit and Teach Away. With over ten years of experience in teacher recruitment and e-learning development, Skooli's co-founders (Kevin, Rene, and David Frey) originally conceived Skooli as an online tutoring marketplace.
Students and parents can visit to Skooli to book instant sessions with available tutors or to book sessions for future dates. Skooli users select their own tutors and search based on subject and grade level. Skooli lists 1700 subjects and tutors for elementary, middle school, high school, university, master's and PhD students.
This online tutoring platform shows their backgrounds and experience as vetted. These tutors are denoted with a purple Skooli badge on their profile. More than 75 percent of Skooli tutors are licensed teachers in either the United States or Canada and these tutors are denoted with a golden apple on their profile.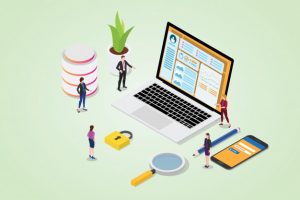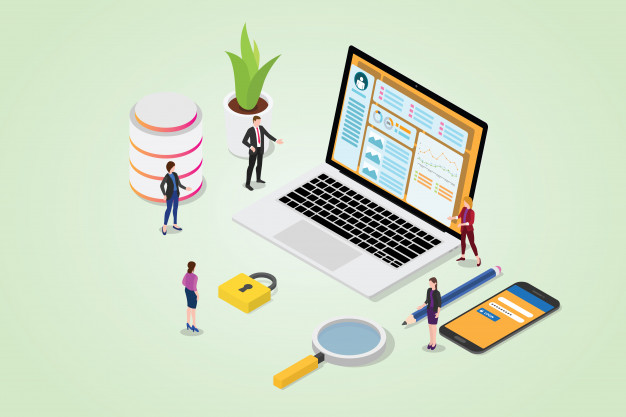 TutorMe
TutorMe is an online tutoring platform that provides on-demand tutoring and online courses. It is an online tutoring platform that is meant to help to teachers who want to teach but do not have nowhere to teach. Their platform enables thousands of tutors to share their knowledge with students around the globe. Whether if you need help with high school algebra or you want to learn how to program in Python, they have a perfect tutor for you.
This online tutoring platform enlists subject matter experts of tutor kids-grade school to college age – in 300 different subjects. To sign up, prospective tutors fill out an online application that can only be accessed by signing in with Facebook. No Facebook account? You would need one. By this way, TutorMe verifies the tutor's identity. As this online tutoring platform has approved your application, it will connect you with students that need help in the subject areas you have selected.
Smarthinking
Smarthinking is an academic online tutoring platform, provided by Pearson Education. The service provides on-demand support form tutors in over 25 subjects. Smarthinking uses a pedagogical approach along with whiteboard interface technology to connect students and tutors.
Smarthinking is an online tutoring platform that was launched in 1999 to provide real-time assistance for students in postsecondary education. In2007, Smarthinking was honored with the Software and Information Industry Association (SIIA) CODie award for Best Instruction Solutions for Students at Home.
Over 90 percent of this online tutoring platform holds a Master's degree or PhD, so you students work with an expert in every session. Their tutors average 12 years of experience working directly with students. Smarthinking says that their tutors are experts and specialized in their respective subjects. Prices range from 25 USD for an essay or resume review to 125 USD per month for four hours of online tutoring.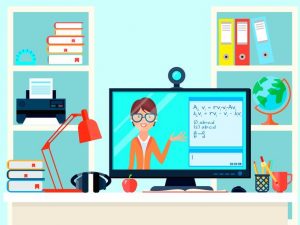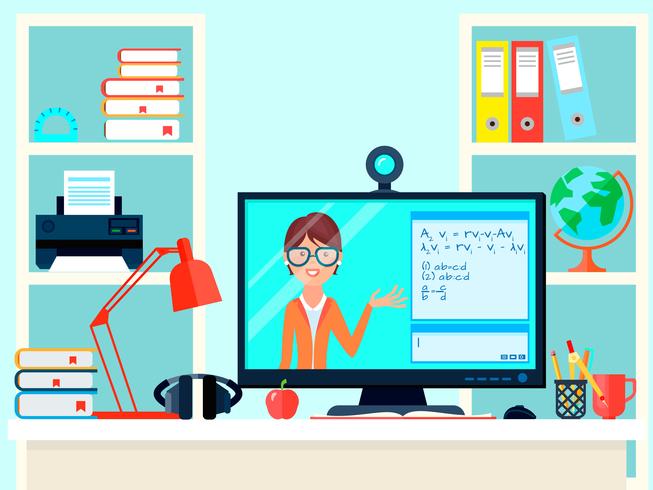 Teachable
Teachable is an American Online Tutoring Platform headquartered in New York City with additional office in Durham. Teachable offers a software platform to allow anyone to create and sell online courses. Users have the flexibility to create their own brand for their school, "upload videos, communicate with students and collect course fees." This online tutoring platform is an all-in-one platform that helps you create and sell courses online. Teachable handles everything from web hosting to payment processing.
This online tutoring platform helps you create your course materials using different media, customize and brand your course. The rest is taken care by the platform which also gives you some data such as learner analytics and course revenue. By 2020, more than 100,000 instructors had joined the world of Teachable and transformed their knowledge into world-class courses that have earned more than 500 million USD to date.
TutorEye
TutorEye is an online tutoring platform that aims to provide well-rounded online tutoring by being the hub of academic experts. Their mission is to help students improve their overall grades by providing quality tutoring at pocket-friendly prices. This online tutoring platform facilitates active learning by bringing the lesson home to a student. The online tutoring platform provides one-on-one live session with a subject expert as every child is unique and each one of them learns at a different pace.
TutorEye provides one-on-one live study session on an interactive whiteboard equipped with screen sharing, file uploading, audio-video tools that enhance learning. Their digital classroom is one of a kind where they connect you with highly qualified online tutors. You can you the online tutoring platform of TutorEye on desktop and mobile devices that make learning convenient anywhere.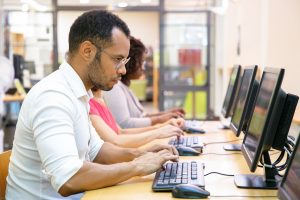 Varsity Tutors
Varsity Tutors was an online tutoring platform lead by its founder and CEO, Chuck Cohn. This online tutoring platform has an innovative app, that lets tutors and students edit documents or work on math problems for a truly mobile tutoring experience collaboratively. The pricing is different upon request. This online tutoring platform is a good one for students who may need help when they are away from their laptops.
With Varsity Tutors, you do not have to be confused with your location or your schedule. You can easily learn with your mobile if you use this online tutoring platform. There are also ample tools that are available on the app to aid your tutoring and live instruction sessions. The workboard also allows you to outline concerns through illustrations or graphs. Tools are available to help you do all the work you need, all from your mobile device.
Tutor.com
Tutor.com is an online tutoring platform that offers one-to-one learning solutions for students through educational institutions such as colleges, universities, K-12 schools, and public and state libraries as well as through corporations for employee benefits and workforce development. You can get qualified tutors online at any day at any time. They provide tutoring services in more than 200 academic subjects and test preparation areas in an engaging and uplifting learning environment.
In 1998, a small group of passionate education and tech professionals had a terrific URL and a big idea – to use the internet to connect students to tutors for tutoring at anytime from anywhere. So they recruited about a hundred tutors and created one of the first online tutoring platform. In 2000, Tutor.com incorporated and began partnering with public libraries to ensure students of all socioeconomic backgrounds had access to highly effective one-to-one tutoring and homework help, day or night, from any Internet-enabled device. Today, the online tutoring platform work with thousands of educational institutions and education-forward corporations.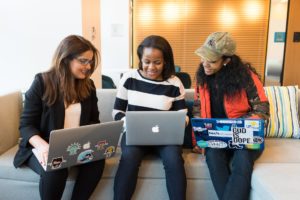 Special ED Tutoring
Special ED Tutoring is an online tutoring platform founded in 2012 by Suzie Dalien and her husband Luke. Being a lifelong teacher, Suzie became fed up with the lack of resources to help children with special needs outside of school. Moreover, the resources for those children with special needs were severely lacking and didn't grow much even as the classroom sizes continued to rise.
For over 5 years, they have been providing one-on-one tutoring with their team of special education experts to children throughout the United States. From preschool to college and beyond, this online tutoring platform has been providing the opportunity that children and young adults deserve to reach. Special ED Tutoring covers a broad spectrum of needs, and in a way that mirrors the individual learning style of each child.
Preply
Preply is an online tutoring platform that pairs students with private tutors remotely via online chat. It features a ranking algorithm that uses machine learning for classification and recommendation of tutors. This online tutoring platform was launched in 2012 by Serge Lukianov, Dmytro Voloshyn, and Kirill Bigai (Current CEO). Moreover, Preply was chosen as one of the most promising startup companies in Ukraine following an initial angel investment round of 180,000 USD.
The website of this online tutoring platform was launched in November, 2012. Preply initially launched as a marketplace of online SAT and ACT tutoring, later reaching 10,000 hours of studying monthly. Due to the broad global demand for English online tutoring, the startup decided to pivot. In April 2013, Preply re-launched its marketplace as an online language tutoring platform. The online tutoring platform's headquarters are located in Kyiv in Ukraine. Offices are opened in Berlin and Barcelona since 2019.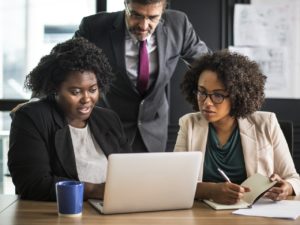 Revolution Prep
Revolution Prep is an American based online tutoring platform that offers test preparation courses, including group classes, private tutoring, and online courses for the SAT and ACT standardized achievement tests. This online tutoring platform has helped over 1 million families to reach their goals for test prep and academic success. With a pedagogy based on years of Stanford University research, and the roaster of full-time, professional tutors, their sole focus is on providing families with the perfect tutor to boost scores and build confidence.
This online tutoring platform claims there are champs and PhDs in their ranks. But you would pay for their expertise: private tutoring is 1200 USD for 12 hours and small-group test prep is 400 USD for 12 hours.
ClubZ
ClubZ is an online tutoring platform that is meant for tutoring and test preparation in United States and Canada, through a network of franchises. The firm first opened in Tampa, Florida in 1955. ClubZ offers in-home tutoring in all subjects for grades starting from Pre-K through 12, college and adult training. Through its proprietary Z, Tutor Match, tutors are selected, screened and background checked, and assigned to each student. Tutoring takes place predominantly in the student's home, but may also occur in public locations such as a local library, community center, or on the student's school campus. In selected locations, Club Z also offers small group and online tutoring courses.
ClubZ tutors work with students of all needs, including ESL students and students with learning disabilities. Club Z can also provide full-time, part-time, or supplemental tutoring for home-schooled children.