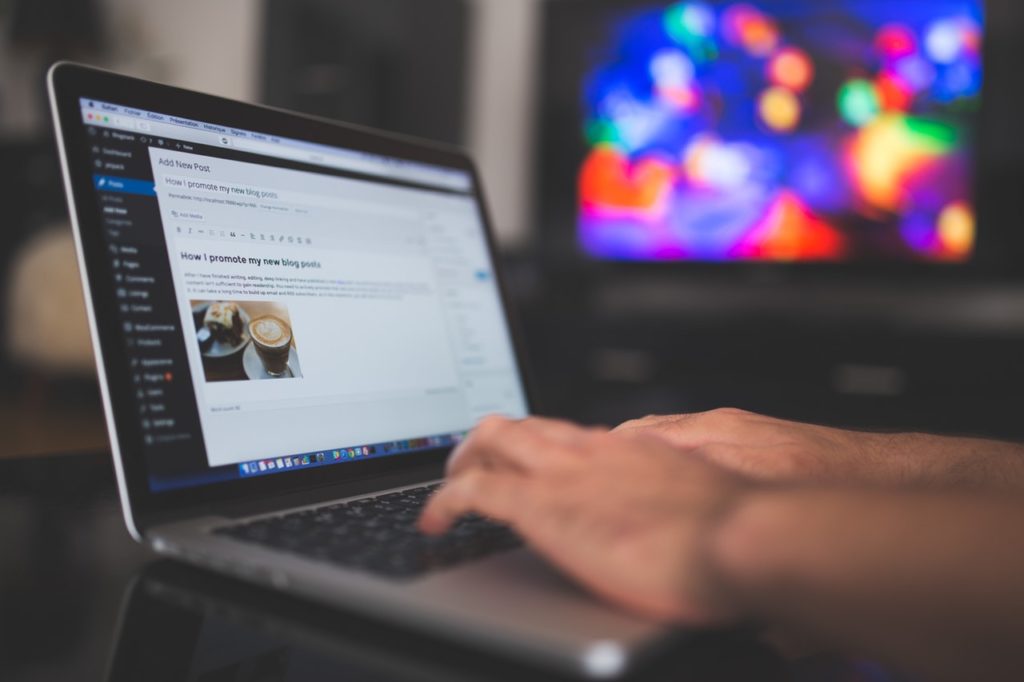 Best 10 Active Whiteboards
Active Whiteboards are so effective in this era. Today, the technology is developed quickly. It makes people to learn what they want at a time. Those active whiteboards are the best key to help the students and teachers to connect in learning process. The active whiteboards help to make brainstorming and boost outputting the teaching process.
There are many advantages of active whiteboards. It raises the learning process among the students and the employees with their tutors. In the early days, the students had to learn only at the school. But it was impossible to ask for what they want their tutors to explain them what they do not understand. But, because of active whiteboards, people are able to do all the above cases through the modern active whiteboards.
Interactive Whiteboards
Although the students and the teachers are far from each other, they can interactively see what each writes to each other through those interactive whiteboards. It also makes the learning process easy, as the students can clearly see what his or her teacher says through that active whiteboard. The online active whiteboard can use easily. Once each student has been connected to the online cloud, he or she will be able to view and follow through what the teacher of colleague is presenting.
While on the same page, multiple attendees can see and even edit the interactive screen shared by the presenter. Everything can be simply explained and discussed in the real-time.
Most corporate meetings are done over a video conferencing system spending a lot of time on one way presentations. Top active whiteboard like TutorRoom provides useful active whiteboard options. With the top-rated whiteboard of TutorRoom, the users can easily and comfortably share, access, edit or save important files on its whiteboard without any hassle. The colleagues do not need to take notes during the meeting. This means that they can be more focused when engaging one another in a mixed session.
Active whiteboards are now a important part of learning institutions and businesses. They do not only bring greater efficiency and ease in learning but also foster engagement and drive performance. The advantages of active whiteboards like TutorRoom are so much that any learning institution or corporate company cannot afford to ignore.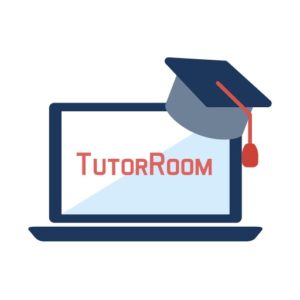 1.TutorRoom
TutorRoom is one of the best whiteboard that is easy to use and it does not require any set up. The only thing the users need to do is to navigate their browser into TutorRoom. The users are greeted with a canvas. However, the canvas does have a grid that assists with writing and drawing. The Demo displays how to use and so it is very easy to understand. The functionality includes an undo, erase, draw and navigation buttons.
The pictures and text are supporting, and the "Copy All" buttons allow users to friendly and easily grab everything on a page and copy it to the clipboard.
The list of functions is not as big as other competitive products. However, the drawing feature feels natural, exact and active. TutorRoom does not give to its users anything unique. However, no complicated setup is required, and it is easy to share quickly. Therefore, TutorRoom is the best active whiteboard that makes the job easily done.
Currently the Best
And TutorRoom also lets to share the whiteboard and invite the others to join, or to observe easily. The users can create unique links every time they start a new whiteboard. Messaging or emailing the link allows guests to select he link and go directly to the whiteboard.
One of the main benefits of using TutorRoom is the fact that the application works in real-time. Guests can see the changes the user makes instantly on their screens. At the most, there may only be a second of delay between what the user writes and what the guest sees.
TutorRoom keeps things simple. When users log in using Facebook, they can save and share the active whiteboards in different ways. The program is usable in tablet, personal computer or IOS. The application is appropriate for every system and good for every user. That is why TutorRoom stands first whenever comparing with the other active whiteboards.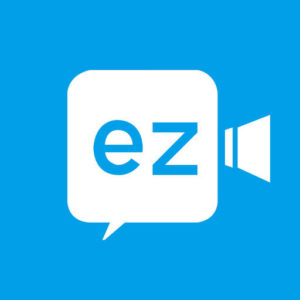 2.eZTalks Meetings
eZtalks is one of the largest active whiteboards. The company has a lot of experience when it comes to online meetings and information sharing. Because of this, they have developed an online whiteboard that features all the tools a user could require for online presentations. The whiteboard is interactive, allowing all of the members to actively engage.
eZTalks Meetings has a post-it feature that lets team members comment about anything using a note that does not disturb with the existing information on the board. The eZTalks Meeting's premium software allows multiple members to go through the whiteboard presentation. For this reason, it is an acceptable software for enterprises.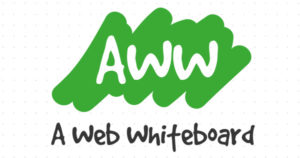 3.AWW App
AWW App is launched and run directly in a website browser. This application is a virtual board that is good enough for people who on-the-go. Accessing it is as easy as going to the awwapp.com webpage. By logging in, users can make their boards private, allowing them to invite others to participate. The free model lets the user access the online whiteboard and the invited participants can add and draw as they please.
However, the free version of this application limits the available tools a person can use to the basic ones.
Anyone who uses the free version also cannot save their boards beyond a simple image shot. The free version is solid and easy to use. It also comes with the option to upgrade to a paid plan. The benefits of upgrading to a paid plan. The benefits of upgrading to a paid plan include having access to get more features. There is even the possibility of upgrading to an on-building custom solution, a good idea for a large-scale team or personal use.
Aww App has a white background but features a dot grid that assists with the lining up of text and drawings.
The undo button makes removing mistakes easy. Pressing the delete button will erase your entire board. The swipe eraser feature lets users remove a specific area by dragging the selection tool. The swipe eraser works just like the eraser that gets used on a physical whiteboard. The whiteboard is suitable to use on both mobile and desktop devices. On mobile, it is easy to use a finger to draw and the application is responsive to quick inputs.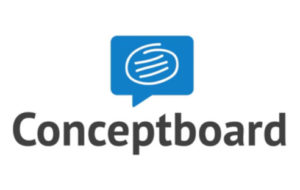 4.Conceptboard
Conceptboard takes the concept of the whiteboard beyond being a digitalized version of a physical whiteboard. Considered to be a collaboration tool, Conceptboard is about sharing ideas and monitoring the progress on visual projects. The app stores the user's projects and allows the in-depth management of the project, and specific tasks. The user inputs images and files directly onto the board, allowing others to write, draw, pin notes, and collaborate visually.
This is ideal for visual projects that need more than a text-focused collaboration while staying focused. Of course, all of this can be performed in real time.
Conceptboard focuses on visual content. Because of this, the application lets users drag and drop almost any document from word docs, to excel spreadsheets, imagines, Photoshop documents and PDF files. This lets the content be the primary focus and lets users draw and collaborate on the content.
Being able to collaborate in real time means that Conceptboard allows auto syncing, user presence, in-app email alerts, integrated board chat for conversations, and project management features with task assignments.
Sharing is not as fast as it could be, but it is secure. Conceptboard lets people create links and boards that are password protected. There is also a read-only mode to prevent guests from editing any aspect of the whiteboard. Also, there is a whiteboard minimap to assist people with their quick navigation.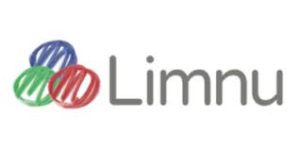 5.Limnu
Anyone seeking an experience that is as close to using an authentic whiteboard experience should consider Limnu. This virtual whiteboard is accessible through any website browser and using the whiteboard's mobile application. Limnu provides a realistic take on the virtual whiteboard experience. The tools available to users are found in competitive products, but administrative features set Limnu apart from the others. Limnu also manages to replicate the strokes made by a whiteboard marker.
Limnu offers a quick updating and responsive virtual whiteboard experience. It also provides a fluid experience that users should appreciate.
Limnu provides one of the best user experiences. It comes close to replicating the visual and physical experience of using whiteboards with a marker. The interface is user-friendly, with menus that are easy to navigate and understand. Limnu also has several keyboard shortcuts. The letter "E" opens the eraser and "S" selects items on the screen. The shortcut "M" lets users move around the whiteboard. Users are able to quickly change the tool's settings.
These features help to enhance a user experience that is already viewed as a positive one.
Another positive feature of the Limnu UX is the fact that everything that gets written or drawn on the whiteboard is selectable. These images can be dragged, grouped, and moved as objects. The feature works in a manner that is similar to the marquee selection tool. Having the ability to select and drag options lets anyone rearrange the items on a board without having to erase and rewrite them.

6.Groupboard
The active whiteboard Groupboard does not require a login or set. It is free. This whiteboard has several features that make it standout. It does not just offer blank canvas. Groupboard uses website browsers to access virtual whiteboards. Groupboard also lets users to establish administrative controls to allow users to moderate their white board space, keeping the board private and ban users. This feature allows teams to add a sense of privacy to work created in a collaborative space. It also prevents unwanted viewers form seeing projects.
Groupboard also has Designer and Groupworld applications to assist with the collaborative process. To aid communication, there is a built-in chat feature.The whiteboard is accessible through any website browser and mobile browser as well. There is also a downloadable application so the users will not have to go to a webpage every time they want to use Groupworld.
This whiteboard also has administrative tools that make it easier to keep workspace private, moderated and save in a way. The admin can only access in it.
With Groupworld, users can upload images to use as a background for the board. It is also possible to share project snapshots or website pages to collaborate with a particular context. Users can do it while their content is on the board.
7.Sketchboard
Sketchboard advertises itself as a diagramming whiteboard, and the claim is confirmed the moment you sign up. (You can test the app without creating an account, but the whiteboard is public and can only be saved after logging in.) The board comes with a wide variety of pre-designed icons for use in things like software diagrams and roadmaps. Drag and drop to add the icons to the board, then use the toolbar to change size and color or add text.
Once your whiteboards are created and saved to your account. Sketchboard provides a wealth of organization methods, auto-filing each board based on its permissions (public, private, team, or password shared) and letting you add unique tags to a board so that you can quickly search for and locate a single project board easily.
The biggest drawback is that Sketchboard holds back quite a few features unless you're signed up for a paid account, including crucial features like adding images. But if you're a Slack user, it's worth the price because of the nifty integration that lets you create visual messages from inside Slack.
8.Explain Everything
If you want to create a video of your whiteboarding session, you could always record your screen and have it running in the background when you move into creation mode. Or you could simplify the process and use Explain Everything for your whiteboard and video recorder/editor.
As a whiteboard, Explain Everything lets you draw, add text, upload files, and create basic shapes. All fairly standard. But because it offers video recording capabilities, it allows you to record your whiteboard—and voice—as you draw, then edit or split elements to refine the finished video. You can save the video to be shared online as a link or downloaded as an MP4 if you get satisfied. That way, people who weren't able to attend the whiteboarding session can still get a sense of the process behind it.
Collaboration tools are also built in, so you can invite team members to view or edit the board and converse with them with audio while you're working together.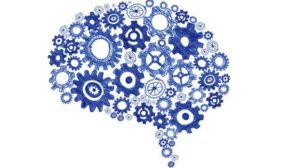 9.Whiteboard Fox
If you find yourself only needing a digital whiteboard for one-off use cases here and there. You might move toward Whiteboard Fox, a straightforward whiteboard app that doesn't require a login.
Compared to the other apps on this list. Whiteboard Fox might be considered stripped down in features, but it still has all the essentials for a great whiteboard app: freehand drawing, straight lines, the ability to embed photos and add text. And even a replay feature which opens your whiteboard in a new browser tab and provides an instant replay video of your work from start to finish.
And while there's no login required, you can still share the board with others and control their access, allowing them to view or edit. Of course, since there's no option to log in, there's also no way to save your whiteboards online, so you'll have to export them as images if you want to save them. Does the trick for a one-time project.
10.Mural
The Mural canvas can house multiple whiteboard areas, similar to Photoshop artboards, that you can rearrange and resize as needed. On each whiteboard, you can go with the standard blank white background, or choose from a variety of templates to add pre-built grids and content boxes for some additional structure.
Mural is particularly strong as a team tool, letting you create multiple "rooms" for your whiteboards, each with different permissions to limit access. You might have one room for your design team, one for your marketing team, and so on, or you might create rooms by project.
Remote teams who use MURAL for meetings (like Zapier), will love the digital version of some office staples, from timers (which you can use focused idea) to chat boxes. It can be tough to share candid feedback in remote team meetings. That's why we love Mural's timed voting session, where you can allot a number of votes to each collaborator. To vote, click on an object on your whiteboard. Every vote is anonymous and tallied automatically.